Ellis & May Titche Wartime Correspondence Collection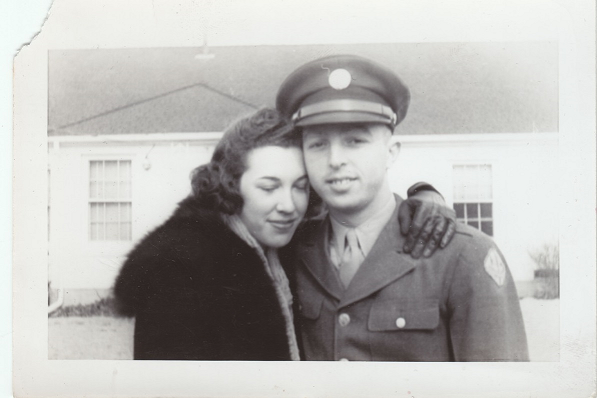 Ellis Titche and May Levy met in Dallas on August 28, 1943, when he was on a weekend pass from school in College Station, TX.  Ellis initially connected with Mr. & Mrs. Levy on a previous trip to Dallas, at the request of his father who was a cousin of Mr. Levy.
From the time of the first letter, from May to Ellis inviting him to visit, in the Summer of 1943 (at the request of her mother), the two exchanged correspondence almost daily for over three years while Ellis was in school, training with the military, or overseas fighting in World War II. During this time, they got  engaged, were married, and had a child.
We are fortunate to hold within our collection, a large percentage of the original letters. As primary source documents, they detail experiences from training and war camps, societal trends and expectations, and the "average" life of a wartime bride and her beloved.
Here you will see a sample of one of the Ellis' earlier letters to May and her response, from March, 1944, as well as one of their last exchanges in the collection, from January, 1946.
Not long after the later exchanges in January, 1946 Ellis returned to Dallas from the European Theater, where he began his daily life with May and their daughter, Patricia.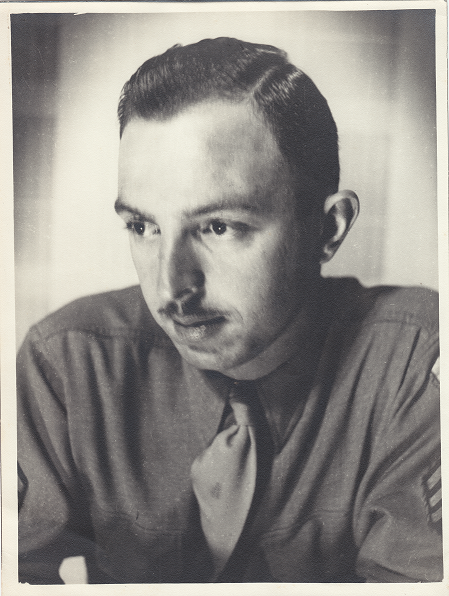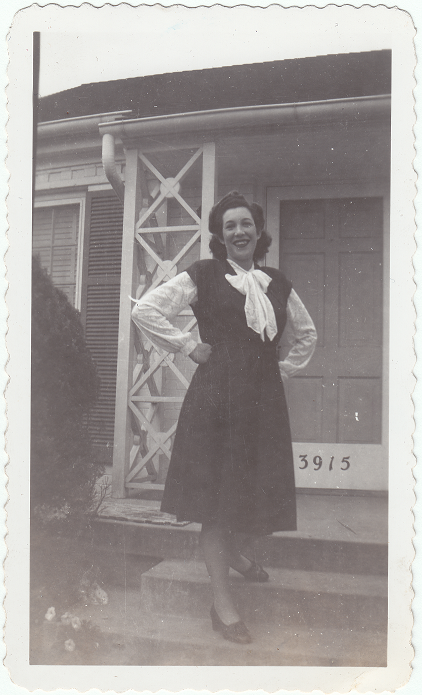 Ellis & May Titche Wartime Correspondence Oral History Project
This large and valuable collection of letters is in the process of being organized, cataloged, digitized, and eventually published.
Our dedicated volunteer, Mel Ginsburg, has been studying and recording Ellis' letters for over two years as part of our initiative to share the letters in an auditory format. Soon you will be able to visit our website and hear the emotion Ellis poured into his daily pennings to May.
This is an ongoing project, which we hope to expand. If you, or someone you know, is interested in volunteering to read and record May's letters to Ellis, please visit our office or contact Jessica, DJHS Archivist and Volunteer Director, at [email protected]