Upcoming Programs & Events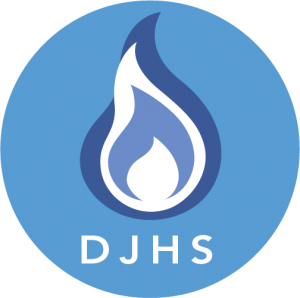 At the Dallas Jewish Historical Society, we take great pride in our programming. With events like powerful and historic movies, a historical reflection on the past shown in creative ways, and bringing the cultural history of different people together, the society aims to provide a hand on approach and build a sense of transparency, enlightenment and excitement in the community. 
JOIN US FOR THE 1ST JUDAICA ROADSHOW IN DALLAS!!
Judaica Roadshow—Discovering Our Past through Personal Artifacts
PRESENTED BY DALLAS JEWISH HISTORICAL SOCIETY AND CONGREGATION BETH TORAH SISTERHOOD
DO YOU HAVE VINTAGE JUDAICA ITEMS AT HOME?

ON JANUARY 22ND, WE WILL FIND OUT MORE ABOUT 5 SPECIAL ITEMS CHOSEN TO BE FEATURED ON THE FIRST JUDAICA ROADSHOW IN DALLAS!
EACH OF THE 5 ITEMS WILL BE EXAMINED AND APPRAISED BY NOTED APPRAISER, GENICE LEE, AND OWNERS WILL HAVE THE OPPORTUNITY TO TELL HOW THEIR ITEM CAME TO BE IN THEIR FAMILY.
ITEM CATEGORIES: Books, Fine Art, Ritual items, Textiles, Household items
January 22, 2023
10 a.m. – 12 noon
@ Congregation Beth Torah
720 Lookout Dr., Richardson, TX  75080
This event is FREE, however Registration is REQUIRED to attend.

DJHS & Beth Torah Sisterhood present noted appraiser Genice Lee.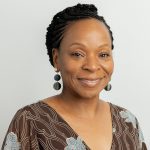 Ms. Lee will take the opportunity to appraise five items and have their owners share their stories of acquisition.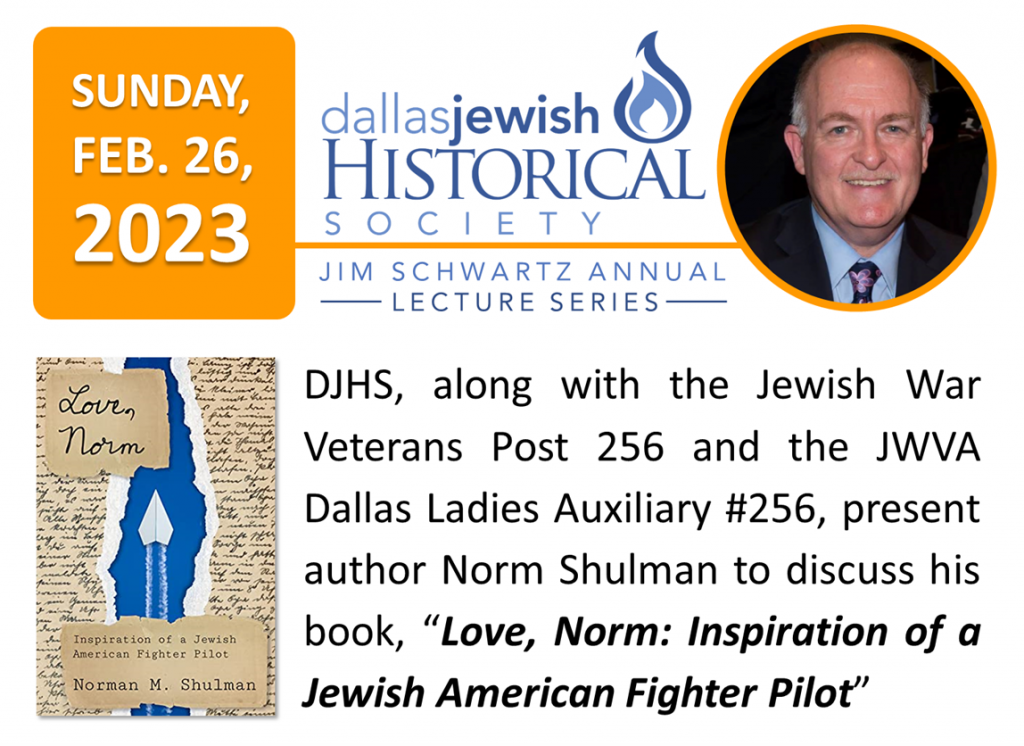 Sunday, February 26, 2023
10 a.m. – 12 noon
@ The Aaron Family JCC
7900 Northaven Road, Dallas TX
This event is FREE, however Registration is REQUIRED to attend.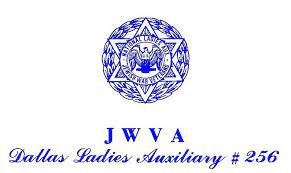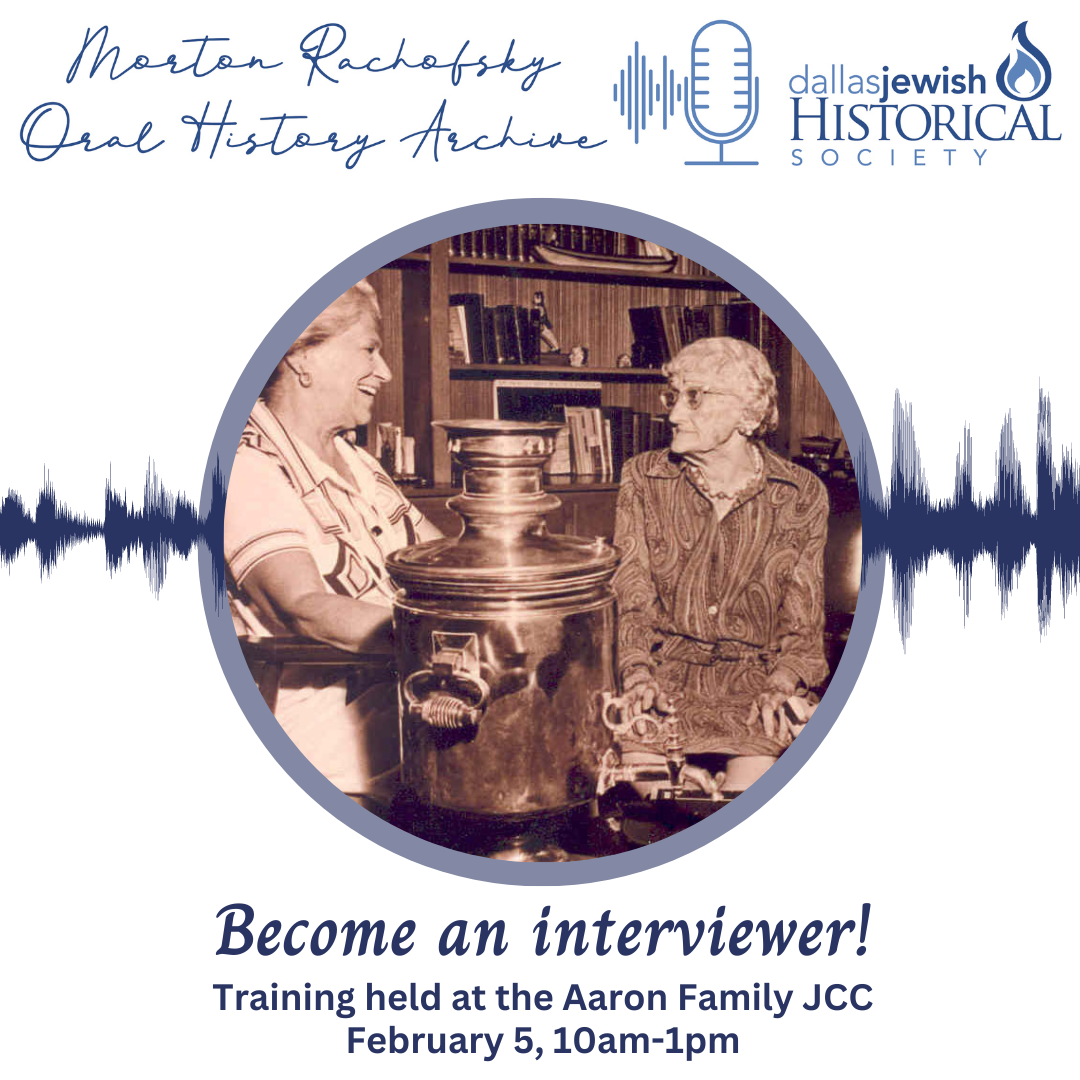 Oral History Interviewer Training
Join our archivist on Sunday, February 5 from 10am-1pm to learn the ins and outs of conducting oral history interviews. You will learn about our Oral History Program, why we continue to actively collect stories, how to lead an effective interview while making your interviewee comfortable, and so much more! The last hour of the workshop will include an in-depth lesson on how to operate all necessary equipment. Free and open to the public. Click here to register!