Oral History Project Volunteer
To continue our extensive Oral History Program, the DJHS is actively seeking interviewers, videographers, video editors, and general volunteers to help us capture, edit, organize, and post the stories of the Dallas Jewish community.
A major part of the mission of the Dallas Jewish Historical Society is to continue preserving the voices of the present and the past through a well-maintained oral history program. Volunteers and staff meet with local residents to interview and capture their memories of life in Dallas throughout the years. We need volunteers who are willing to receive training to interview and/or record oral histories of designated residents of the Dallas Jewish community. Appointments are set by the volunteer with the interviewee and confirmed with the DJHS office to reserve a room and use of a video camera. While there is no specific number of interviews required of each volunteer, we have 100's of names on our waiting list.
In addition to volunteers to conduct and record interviews, we need individuals who can edit current oral history recordings for length, utilize video editing software to improve sound quality, digitize older recordings, post videos online, transcribe recordings, and/or describe interviews.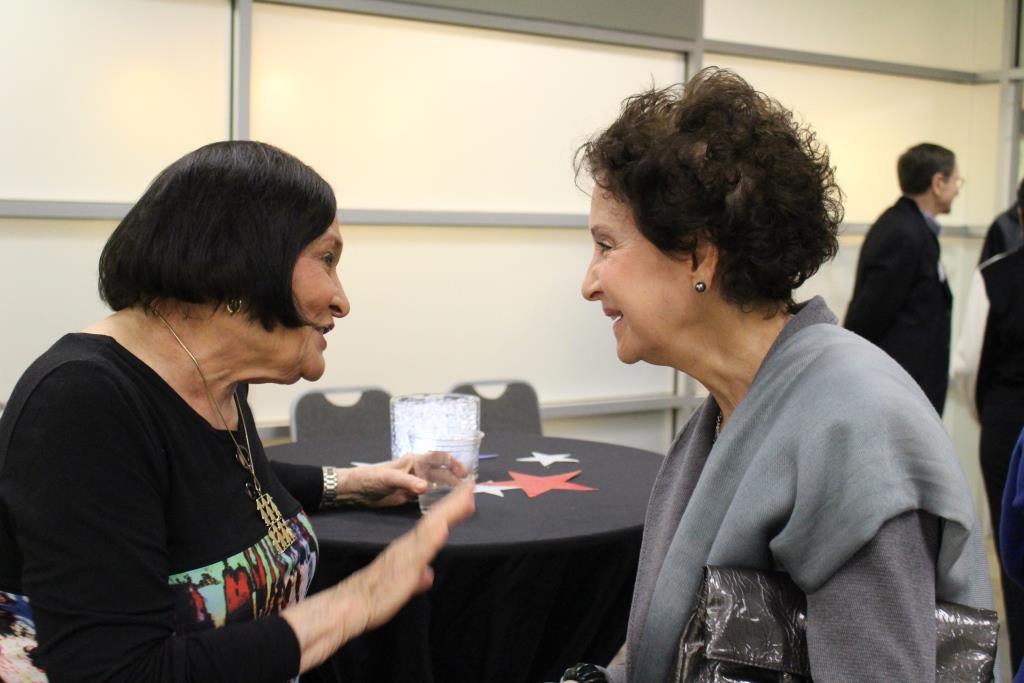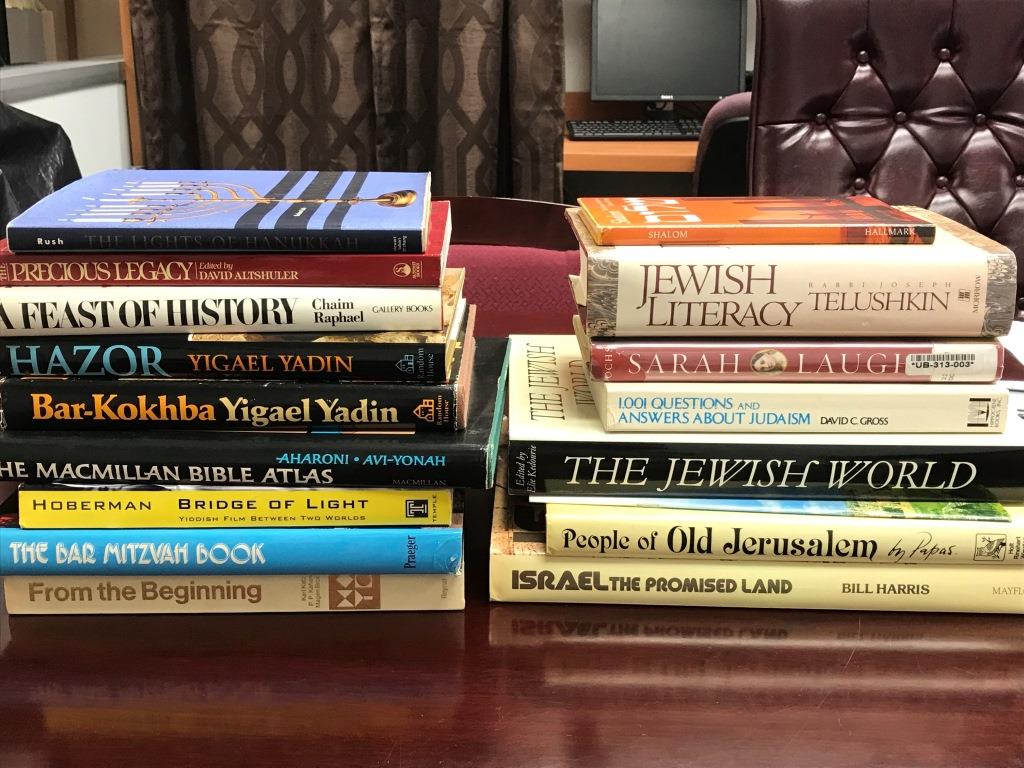 Archive intern
Internships at the DJHS are built around each applicant's background, education, skill set, and desired field. You will have the opportunity to work directly with the Archivist while processing, describing, and arranging items in the collection.
Archives Intern:
Archival arrangement and description

Conservation and preservation of textual, photographic, audio and visual recordings

Metadata creation and maintenance of the digital database

Digital preservation, curation, and migration

Researching and writing
(Qualifications: some graduate level education: Library Science, Archival Studies, Museum Studies, Jewish Studies, and/or History preferred)
What's in the Archive?
The DJHS Archive is bursting with documents and cultural artifacts that illustrate the rich history of the Dallas Jewish Community. Come help us research and describe these cultural treasures as we work toward building a digital repository!
A digital repository and catalog will allow our patrons to access the amazing letters, oral history recordings, and artifacts we house here in our archive. You can help us build our digital repository in a number of ways.  We are looking for volunteers with a love of history and an interest in archival and preservation work.  We have multiple positions based on your experience and we need your help to achieve our goals!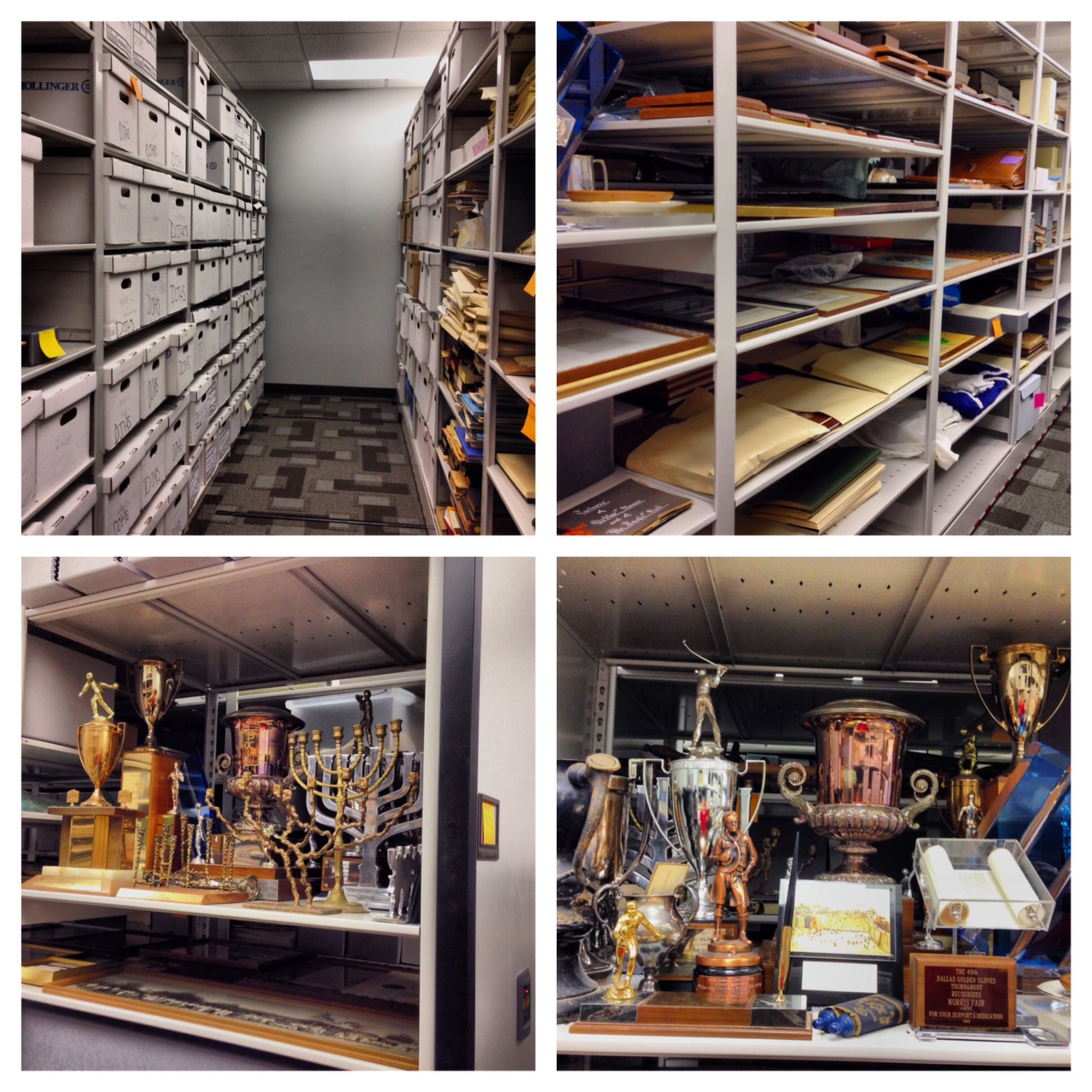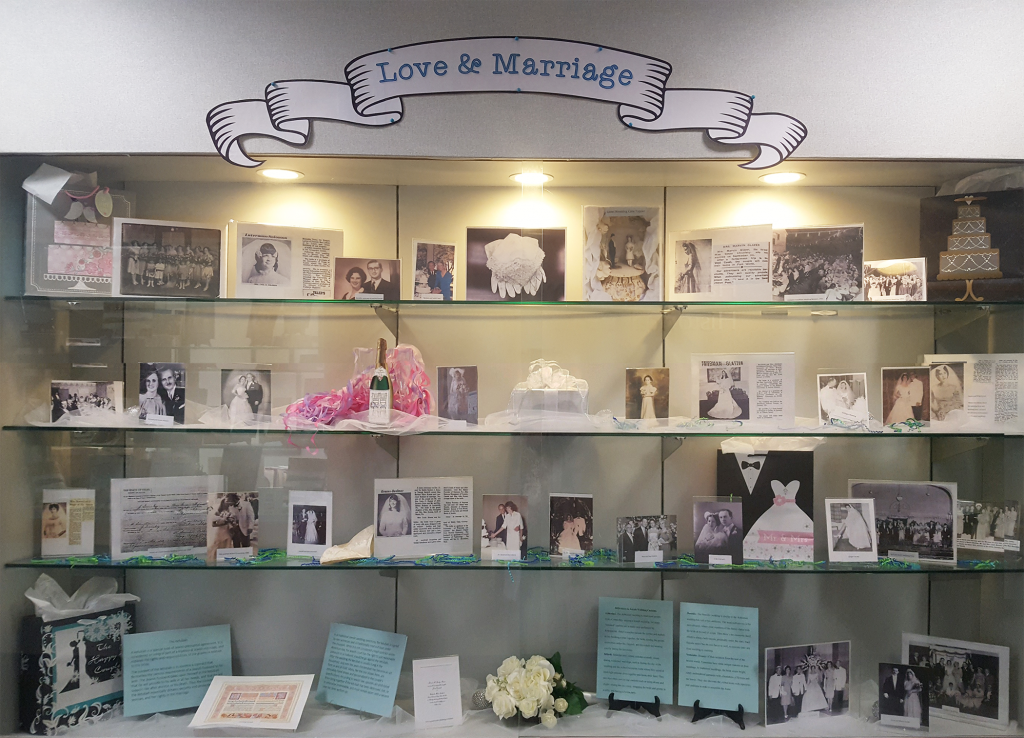 Exhibit Volunteer
We're looking for Writers, Artists, and Historians to Create Engaging Exhibits!
The DJHS Archive is bursting with documents and cultural artifacts dating back to the early 1800's. Come help us design, build, and document physical and digital exhibits that illustrate the rich history of the Dallas Jewish Community.
The position includes the following tasks:
Assist Archivist in Implementing Programs Aimed at Engaging Audiences

Researching and Developing Upcoming Exhibits

Preparing and Mounting Items for Installation

Helping to Create Exhibit Labels

Installing Exhibits throughout the year

Photographing, Deconstruction, and Documentation of Exhibits

Assist Archivist in the Development an Overarching Plan and Schedule for Upcoming DJHS Exhibits
Administrative Volunteer
As an administrative volunteer, this position will directly assist the Administrative Assistant in ongoing projects as needed.
Our community engagement efforts and daily tasks result in a surplus of projects that include everything from filing to data entry, to research, to occasional editing and revision of outgoing communications. As an administrative volunteer, this position will directly report to the DJHS Administrative Assistant, but will occasionally also assist the Executive Director and Archivist with various clerical tasks. This is an excellent opportunity to learn more about the Dallas Jewish community, while earning clerical experience in a nonprofit setting!