Blog
Read about highlighted collections, figureheads of Jewish Dallas, the honorees of our annual awards, and other topics of interest.
News, Events & Spotlights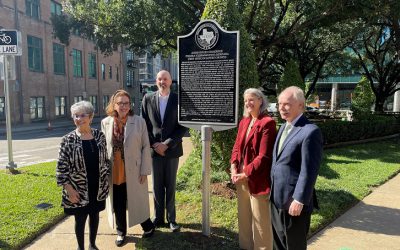 Dallas Mexican Historical League, Dallas Jewish Historical Society, and Primera Iglesia Bautista celebrated the installation and dedication of a new historical marker on Friday, November 3, 2023 (see slideshow above). The Alamo Street State Historical Marker...
read more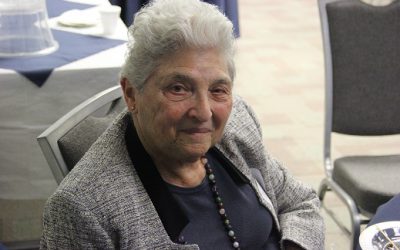 Recently, our archivist, Jessica Schneider, and our archives assistant, Corynthia Dorgan, collaborated to write an article for The Rambler, the newsletter of the Southern Jewish Historical Society. The article, "DJHS Founder's Records Come to Light," highlights the...
read more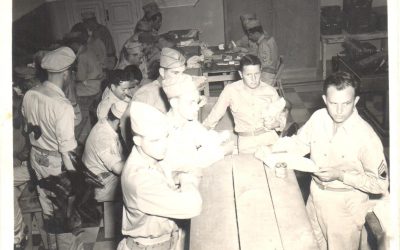 The life of an archivist often involves stumbling down rabbit holes. Morsels of information located in primary source materials prompt further research, forming webs woven from a multitude of sources, connections made with dedication and deductive reasoning… It is...
read more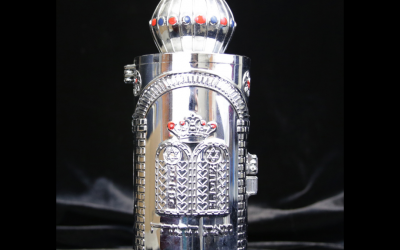 According to the Jewish Virtual Library, "Our knowledge of Torah cases and mitpaḥot in pre-modern times is meager; the process whereby the case evolved from a mere receptacle for carrying the Torah into a sacred artifact can at most be conjectured." Here we have a...
read more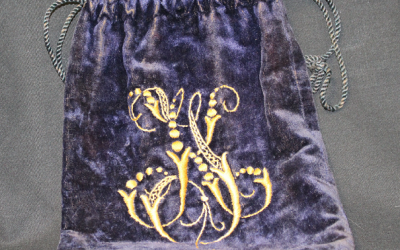 This Tefillin bag belonged to Charles Kassel. On one side of the velvet bag has a "C" and "K",  his initials, and on the other side the Magen David, or Star of David, is embroidered with the Hebrew year 5653, which translates to 1982 or 1893 in the Gregorian calendar,...
read more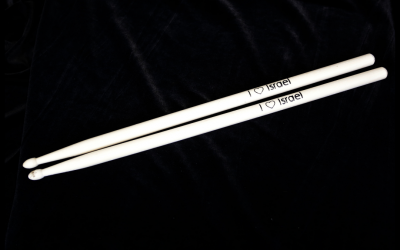 These "I Love Israel" drumsticks were given out during "Blue & White Night," held on May 9, 2019, for the Jewish Federation of Greater Dallas' Israel Week Celebration, in Zale Auditorium at the Jewish Community Center. The invitation said, "Celebrate the beauty...
read more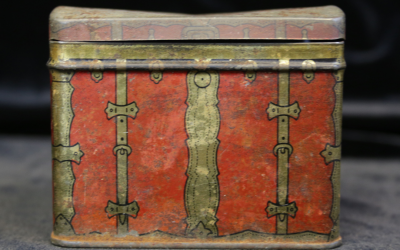 This cannister once held Russian Zvetouchny tea, or better known to some as Swee-Touch-Nee tea. The tea brand is approved during Pesach or Passover since it is Kosher and has been enjoyed by Jews worldwide for over 100 years - though predominately available in Russia...
read more