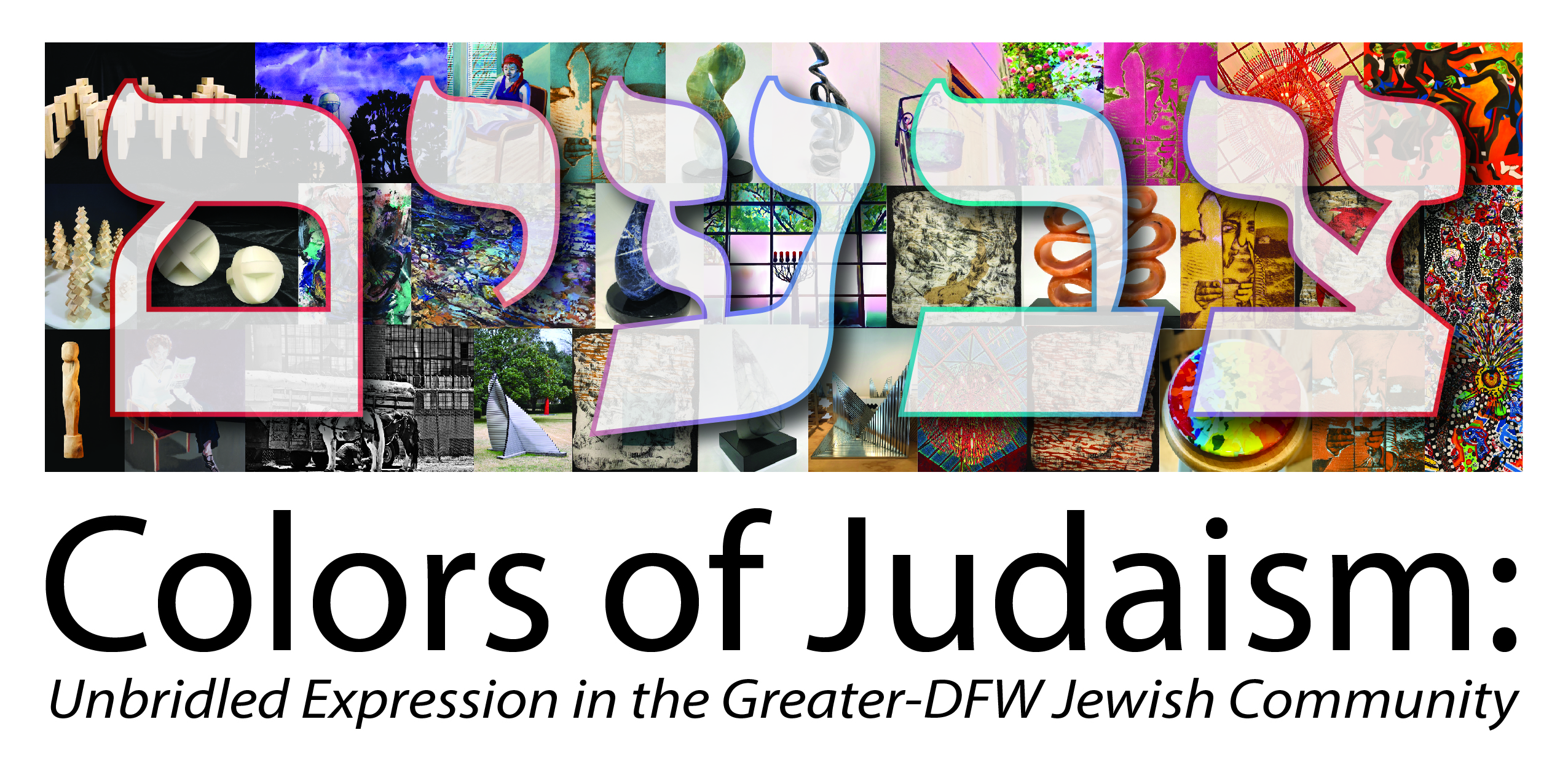 Is there Jewish art? This question has been posed by scholars and art enthusiasts time and time again, with only one inarguable response: There are Jews who engage in artistic expressions that reflect the varying ways they view and interact with the world. Is their art automatically Jewish because they are Jewish, or is it only "Jewish" art if their Jewish identity is the predominant theme? That is subjective, and ultimately determined by each artist individually.
Historically, as reflected in religious texts, there were periods where representational art was frowned upon, if not forbidden. This sentiment has largely dissipated, making way for a greater range of artistic expression among Jewish artists. Color began to play a major role in Jewish artistic practices around the time illuminated manuscripts of Hebrew and Christian texts became popular leading into the Renaissance, and continued well into the 20th and 21st centuries—spanning several periods of avant-garde styles such as Fauvism, Cubism, Expressionism, Surrealism, and beyond. Artists such as Amedeo Modigliani, Camille Pissarro, Marc Chagall, Roy Lichtenstein, Anni Albers (whose monumental panels grace Temple Emanu-el's Sanctuary), Diane Arbus, and Alex Katz, among many others, blazed a trail for artists today with backgrounds in Jewish culture to express themselves with unbridled creative freedom. Jewish artists in the Greater DFW area are no exception. The metroplex is a hub for fine art, with burgeoning public and private art collections and a wealth of creative minds who make the world more colorful and engaging with their interpretations of the world in which we live.
This exhibition draws its name and central theme from the Hebrew word for "colors" to capture the vast spectrum of lived experiences within the Greater DFW Jewish community. Tzva'im features a multitude of stories and ideas told using color in various media through the lenses of diverse perspectives ranging from young emerging artists to seasoned professionals with decades-long careers—some of whom are native to the DFW area and others who have emigrated from across the globe. Each artist explores their identity and relationships with place and time, light and color, and shape and form; sometimes with Judaic allegory and imagery, and other times with neutral or secular themes. Color is a tool to express and represent those relationships.
This exhibition was originally offered through a third-party site and has been altered slightly for permanent exhibition on our website. So, if you're re-visiting this content, expect a somewhat different experience. During the course of the exhibition from June-November 2021, each work of art below was for sale–to support our local artists and to raise funds for DJHS. These works are no longer for sale through our platform, but most of these artists can be found through websites or social media if you are so inclined.
Click here to view the entire catalog, which goes into greater detail with artist biographies and artist statements.
Since retiring from architectural practice in 2008, Bernard has focused on painting and drawing, maintaining a studio at his residence.
Much of Bernard's work focuses on social issues, as he believes art reflects an underlying social perspective. The elements of subject, composition, color, and tonality are rendered in a way to reinforce this perspective. Ultimately he agrees with Robert Morris's assessment that "the viewer tells the artist what the work is about."
Watch his interview here.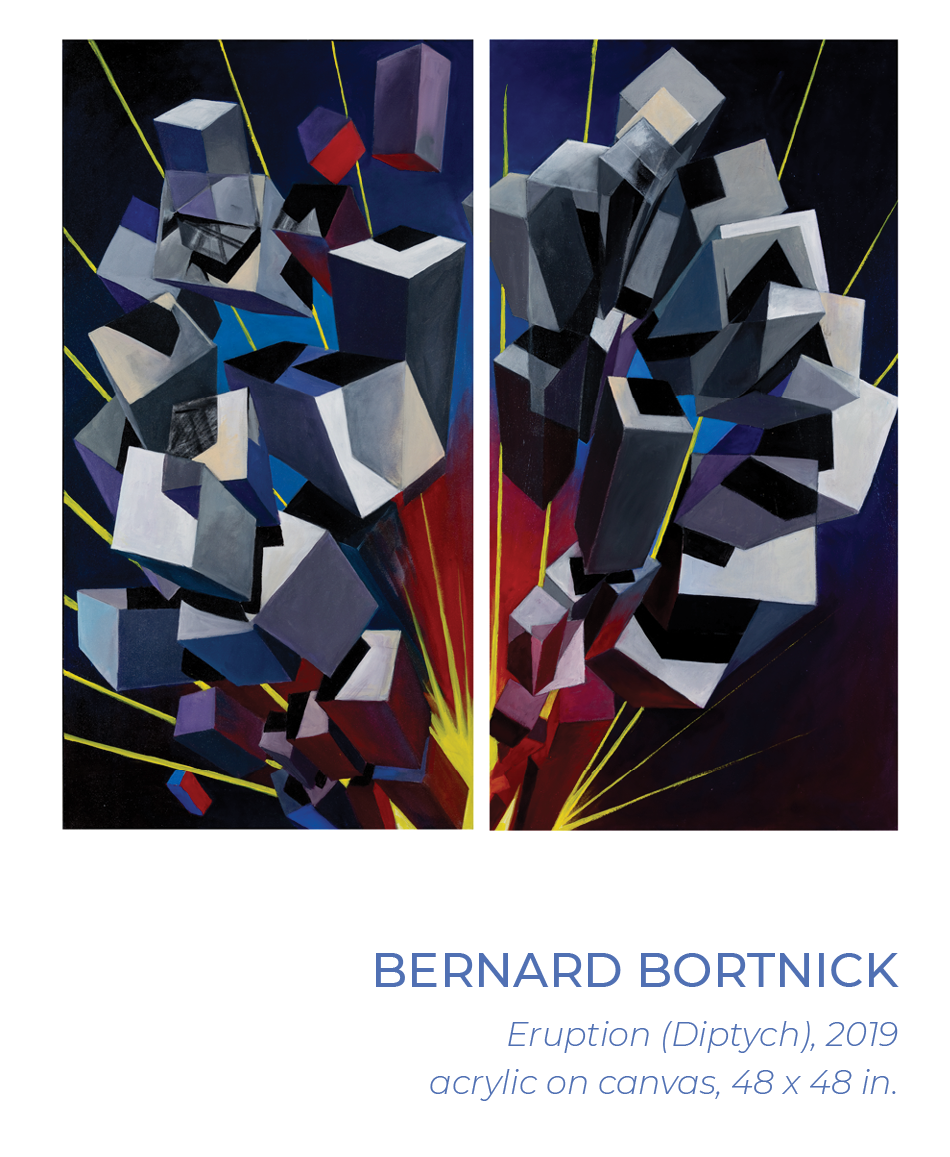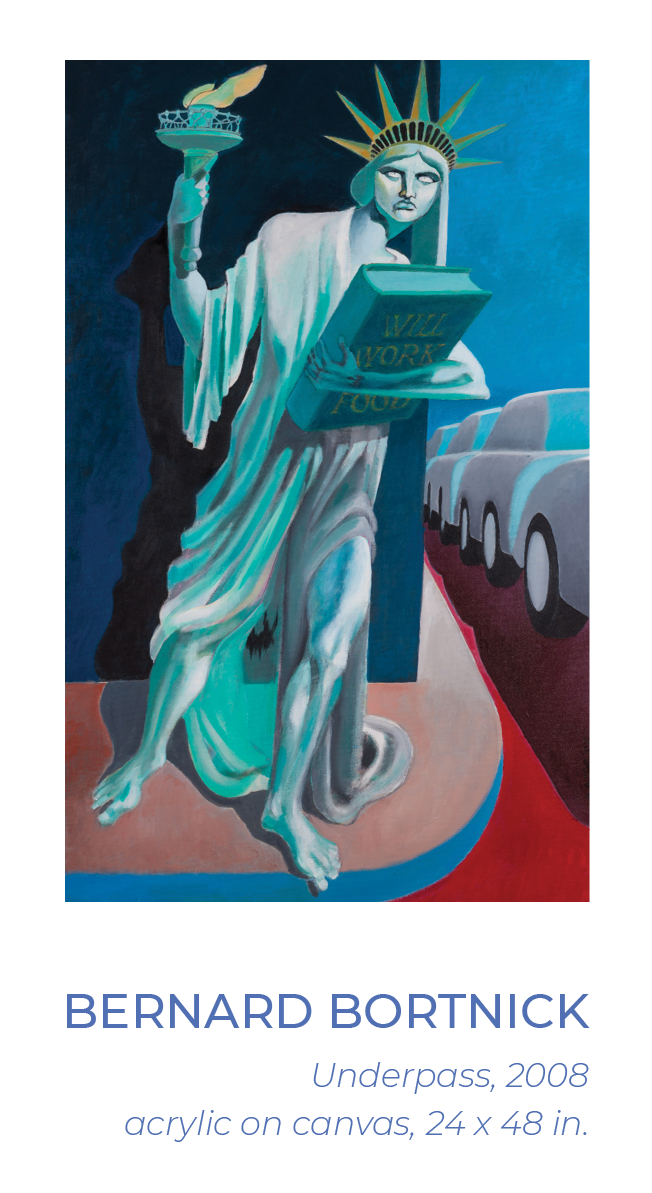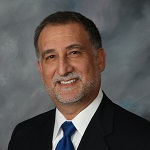 A seasoned trial lawyer by profession and budding glass artisan by weekend, Gary Eisenstat began his love for glass art as a collector. Walking past a glass gallery without going in was almost impossible for me. About eight years ago, as an anniversary gift, his wife, Stefani (of blessed memory) found a studio in Grapevine, Texas, that offered small private classes to beginners. "I was hooked at that point and began studying everything I could find about glass blowing to understand the processes, techniques, and tools."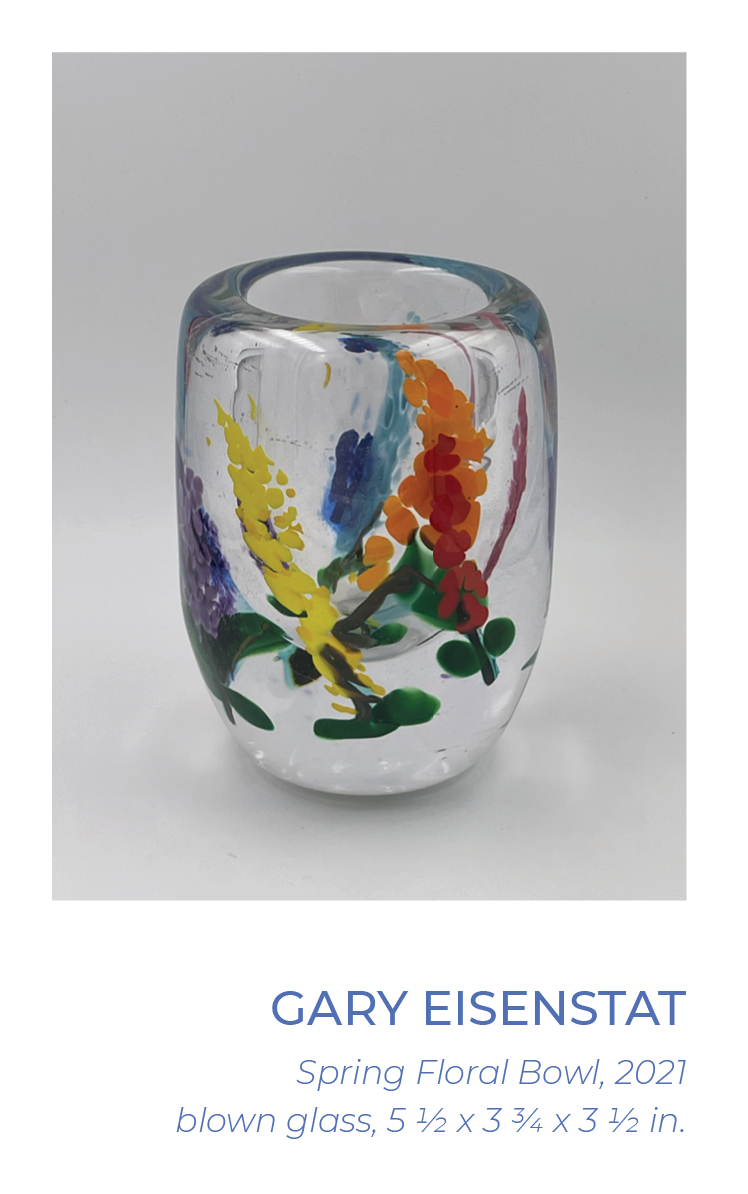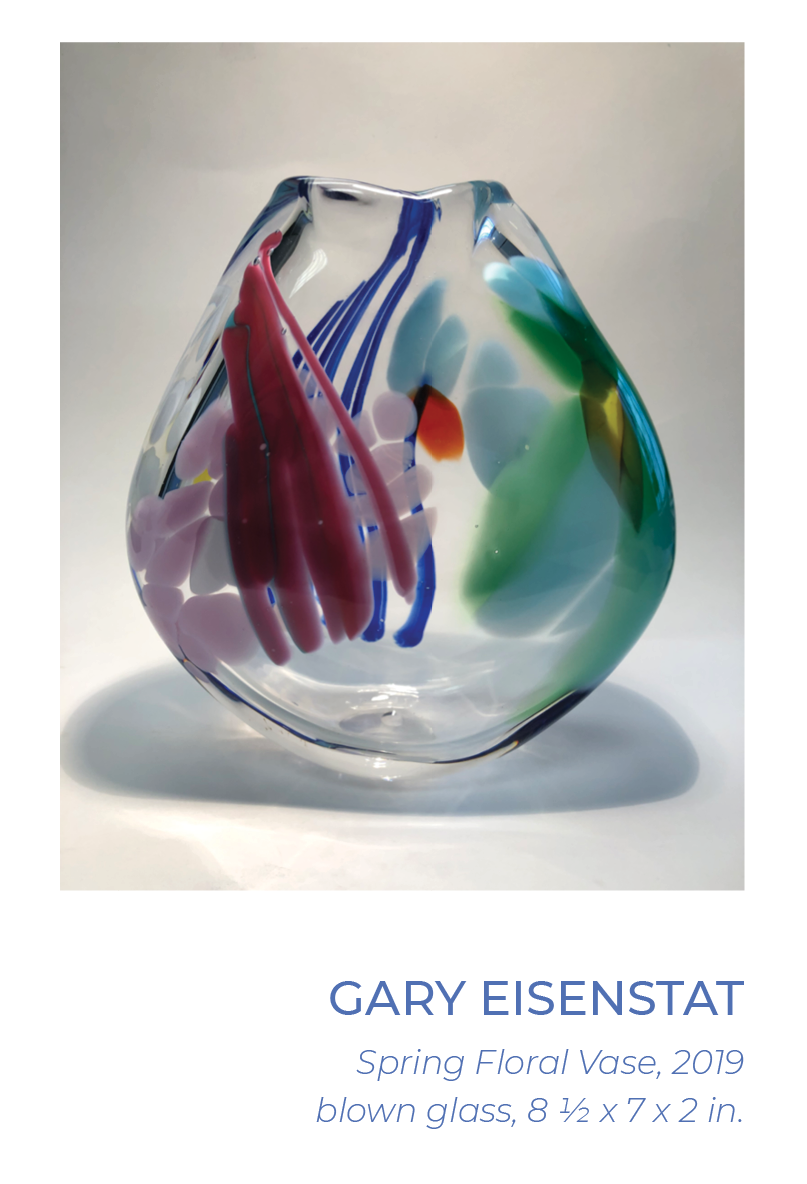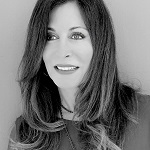 For over a decade, Deborah Gaspar has been designing inspirational works of art in the
form of timeless, handmade jewelry. Inspired by her love of nature's abundant beauty, and
enhanced by her creative and exquisite style, Deborah's unique designs have become
cherished signatures within her clients' wardrobes.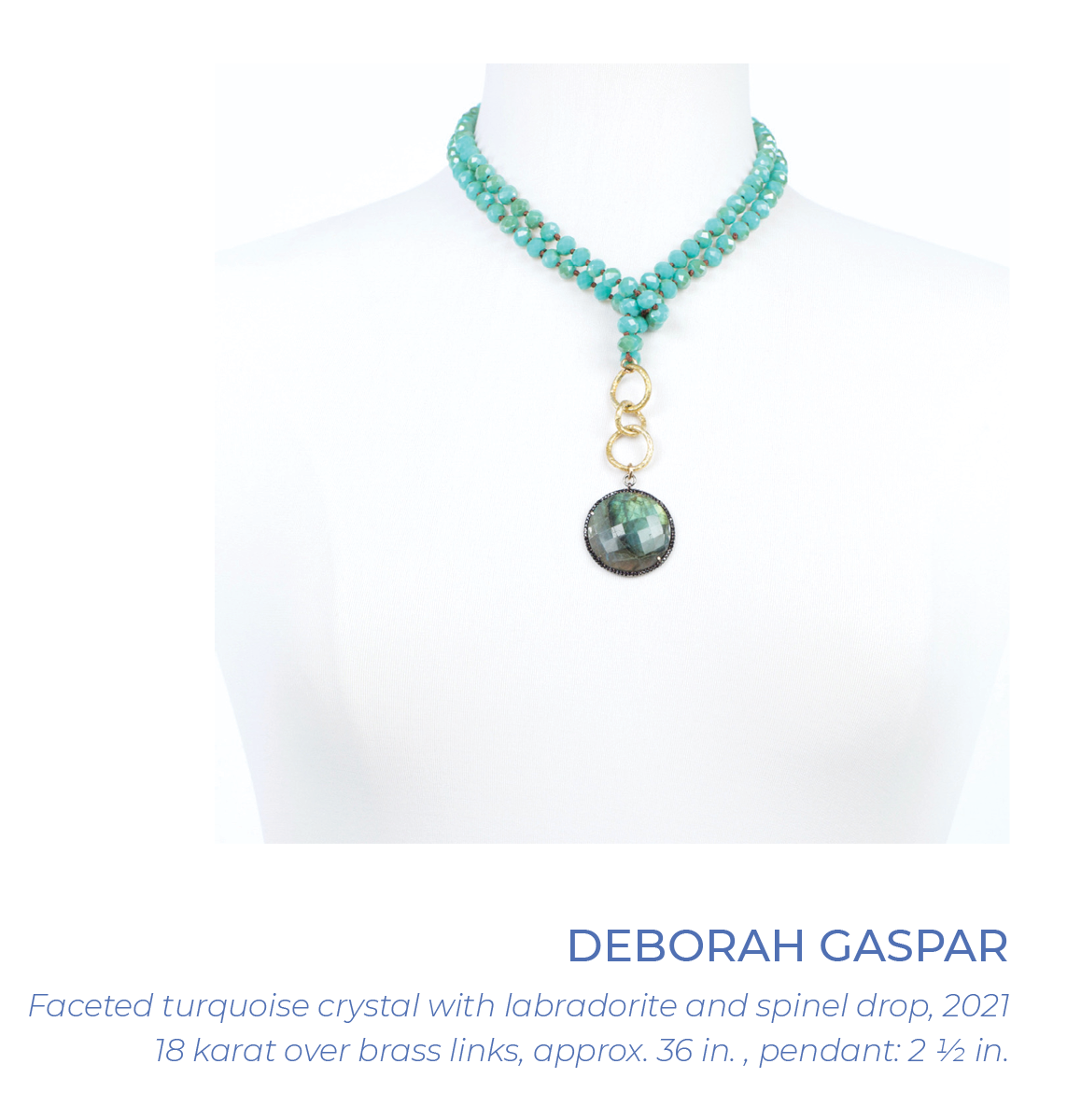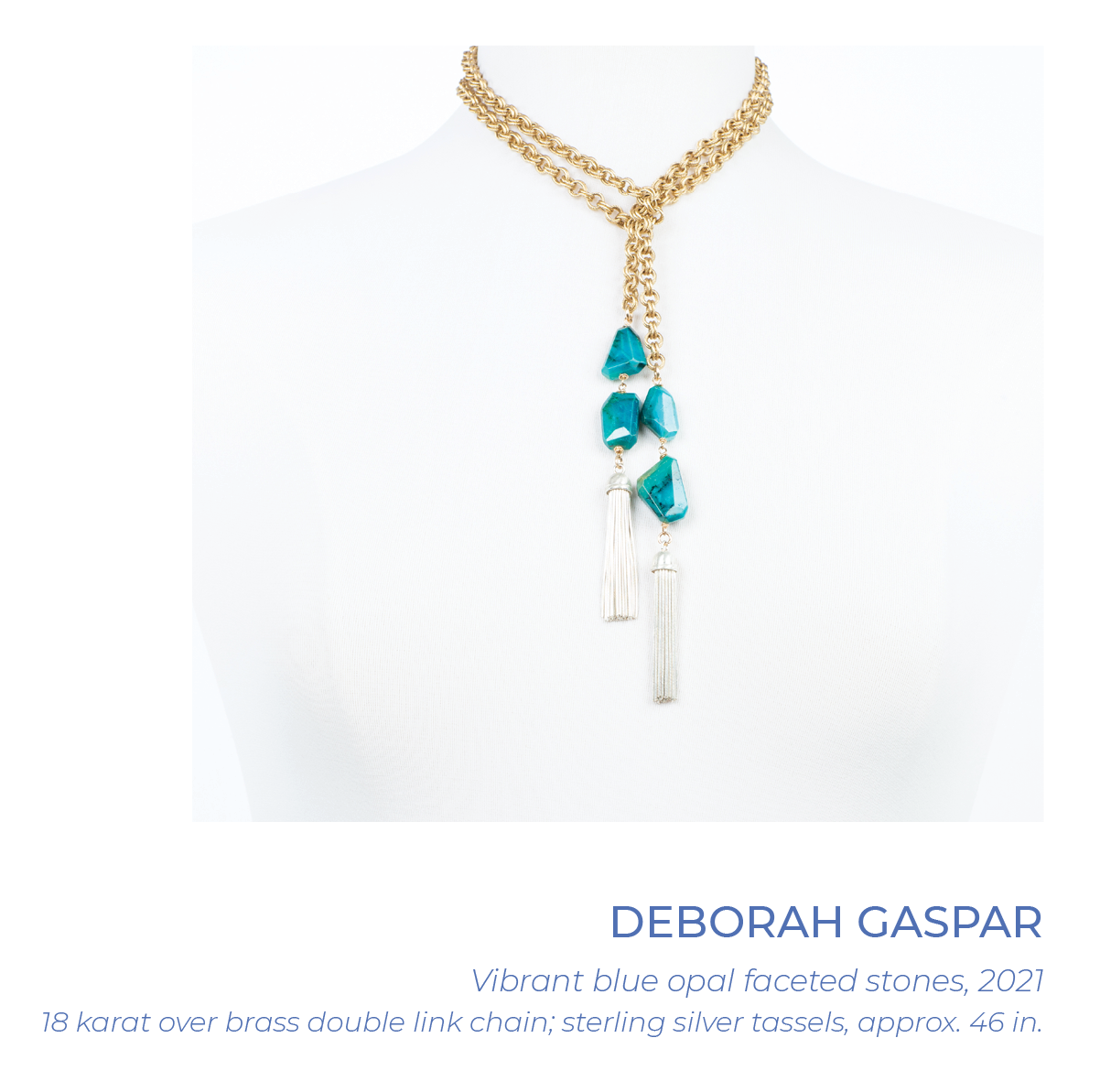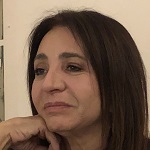 I received my BFA from SUNY Buffalo, 1974. Awarded a scholarship at The Ohio State University, I received the MFA, 1977. My career continued for three years as master printmaker and professor of sculpture and etching at The Art Teachers Training College in Tel Aviv, Israel. Returning to the United States, I accepted a position as Managing Art Director at Conde Nast Magazines, NYC. For ten years, the world of editorial publications was both challenging and rewarding. But I longed to return to my real passion, printmaking. Today I have the good fortune to be doing just that in Texas.
 Click here to watch her interview.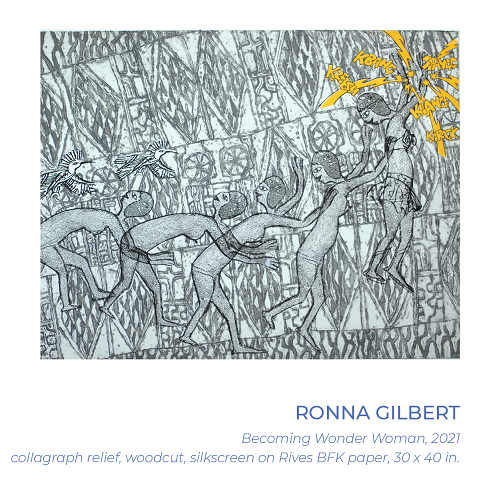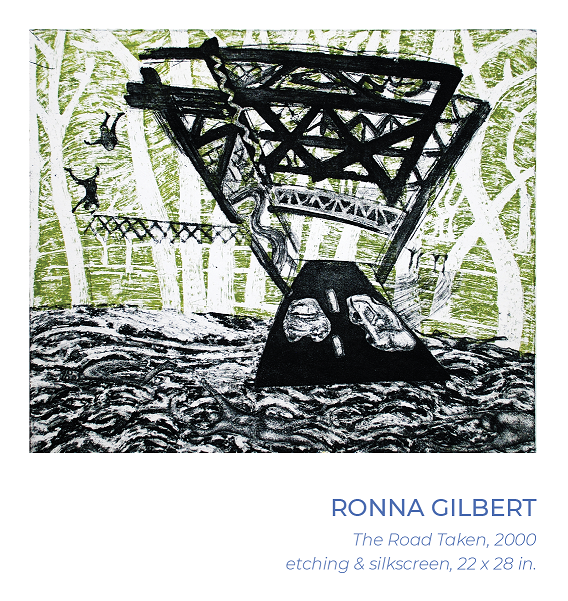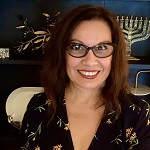 While raising two daughters and owning a business, Donna Harris has been a closet fine art photographer. She has also painted, worked with leather, paper and digital art, for 30 years. Her education in Social Science from the University of Texas at Dallas have been a lifelong influence in her art. While her photos are generally centered around social justice, her photos are typically of everyday life or things she stumbles on. Her favorite shots that capture the essence of her statements are through architecture, transportation, street photography, water and graffiti.
Click here to watch her interview.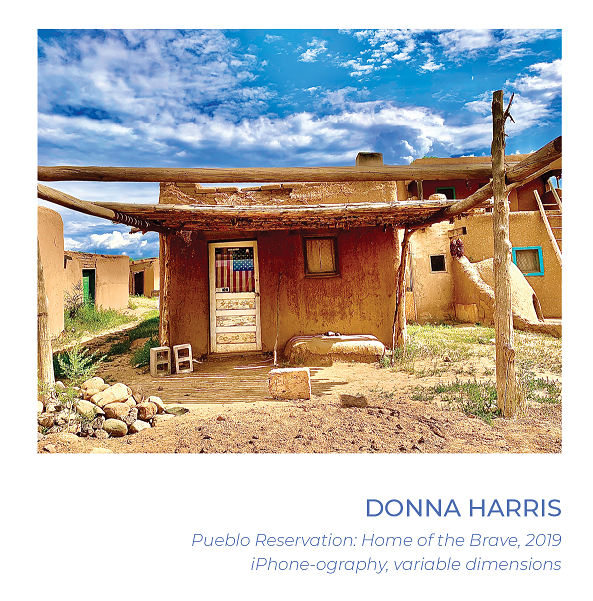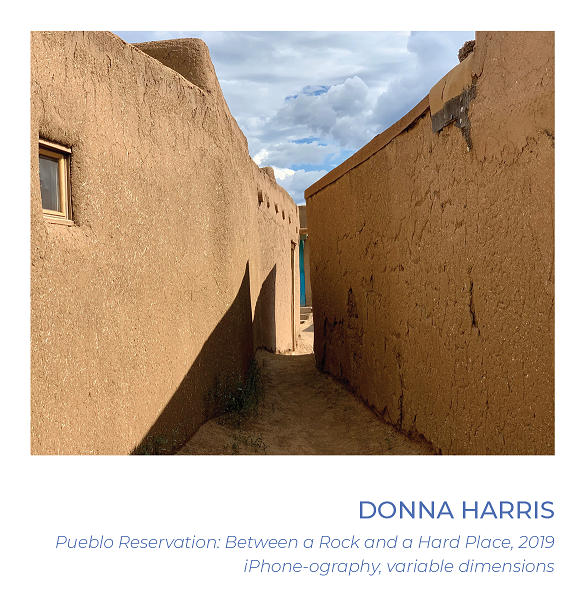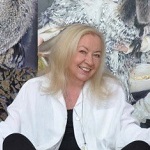 My works are large-scale, often larger than life! I believe my palette is my unifying element in all my paintings! When I started painting I looked for anything with a reflective surface, water, silver, glass, mirror or whatever interested me. My surroundings are the inspiration for my paintings! Sometimes, it's outside with nature and other times it's in my own home.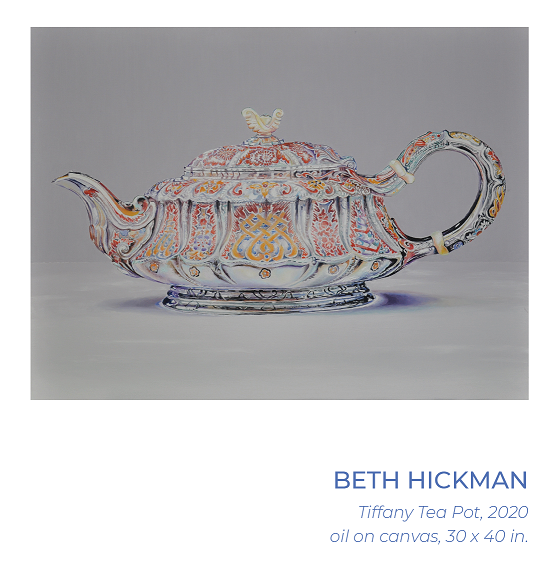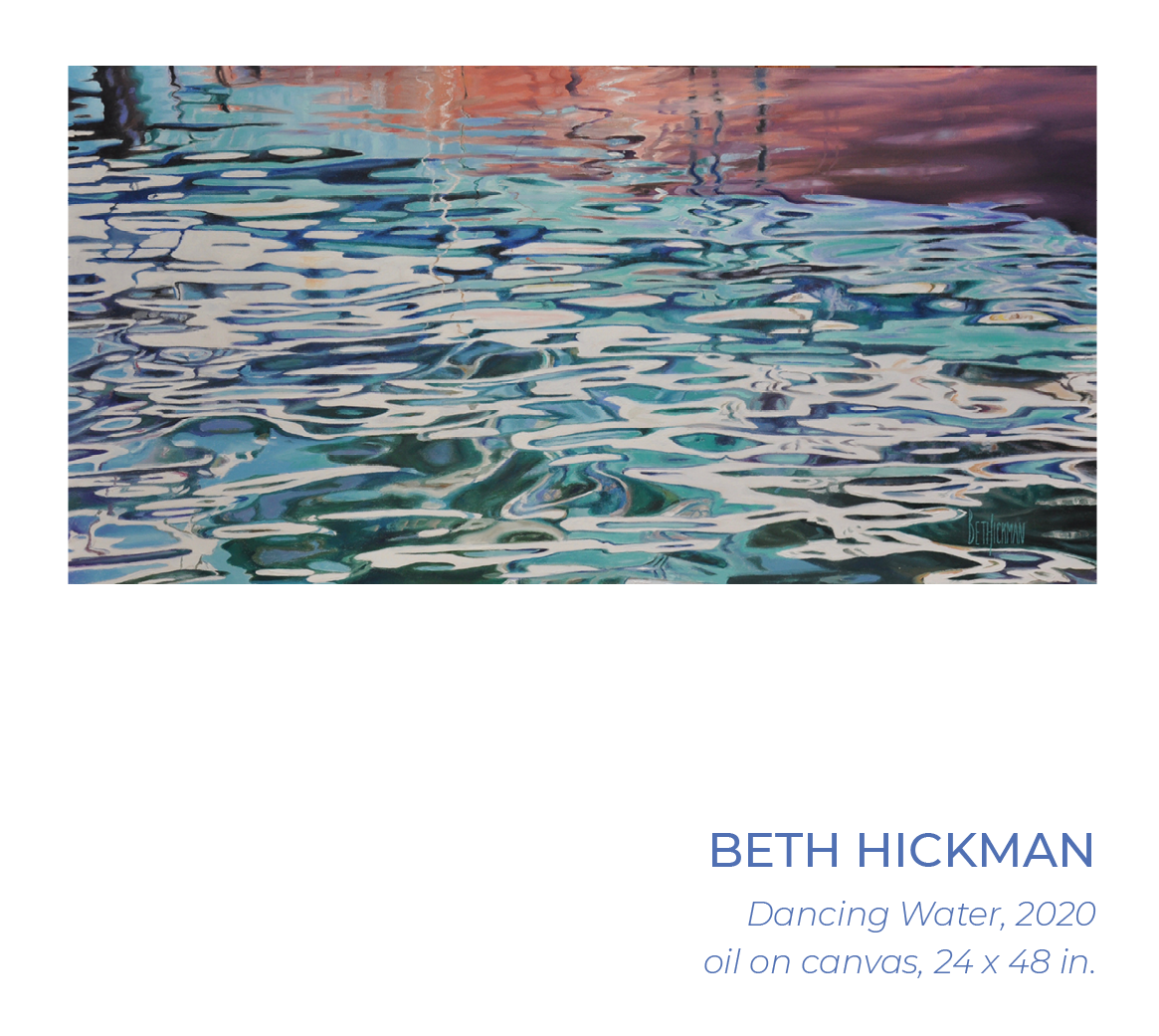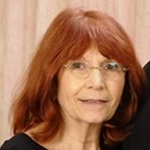 My inspiration to paint comes from my unique experiences growing up in South Africa. As a child I realized that my world was more complete when it was filled with color and I could be transported through my art. Each painting starts with an idea, but ultimately through different techniques, evolves into something quite special and unique. From still life to landscapes, I get inspiration from the beauty that surrounds us, from the everyday to the exotic. I want my paintings to transport the viewer, into seeing the beauty in the everyday and the brilliance of the exotic.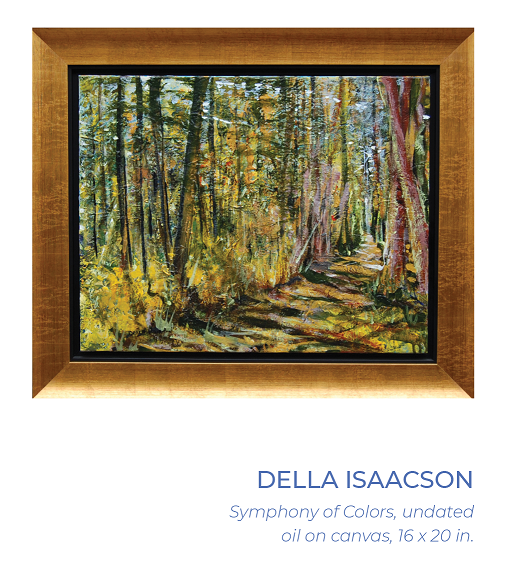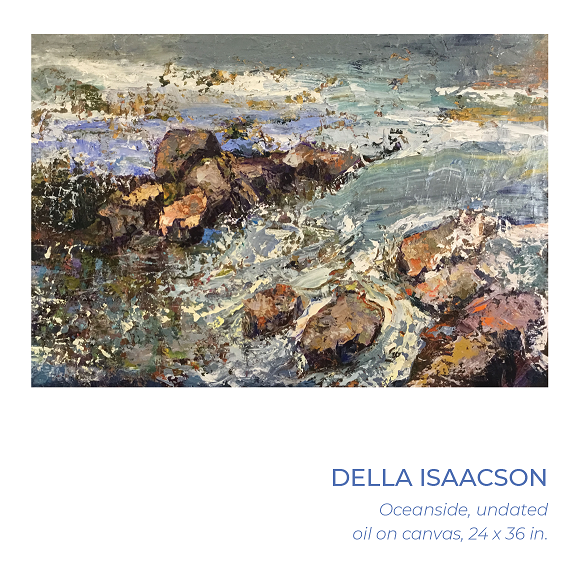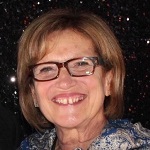 My art is an expression of the world's beauty and mystery that speak to my sense of sight, smell, touch and sound. Wherever I am, through nature, I see the expression of a greater power, be it the mysterious landscapes of Monterey or the jubilant sunflower fields of Umbria. Through my travels, I have been moved by the people I have met. Whether my inspiration is from Asia, Africa or America, they all express the potential within each of us to strive for a better world, one of peace and brotherhood.
Click here to watch her interview.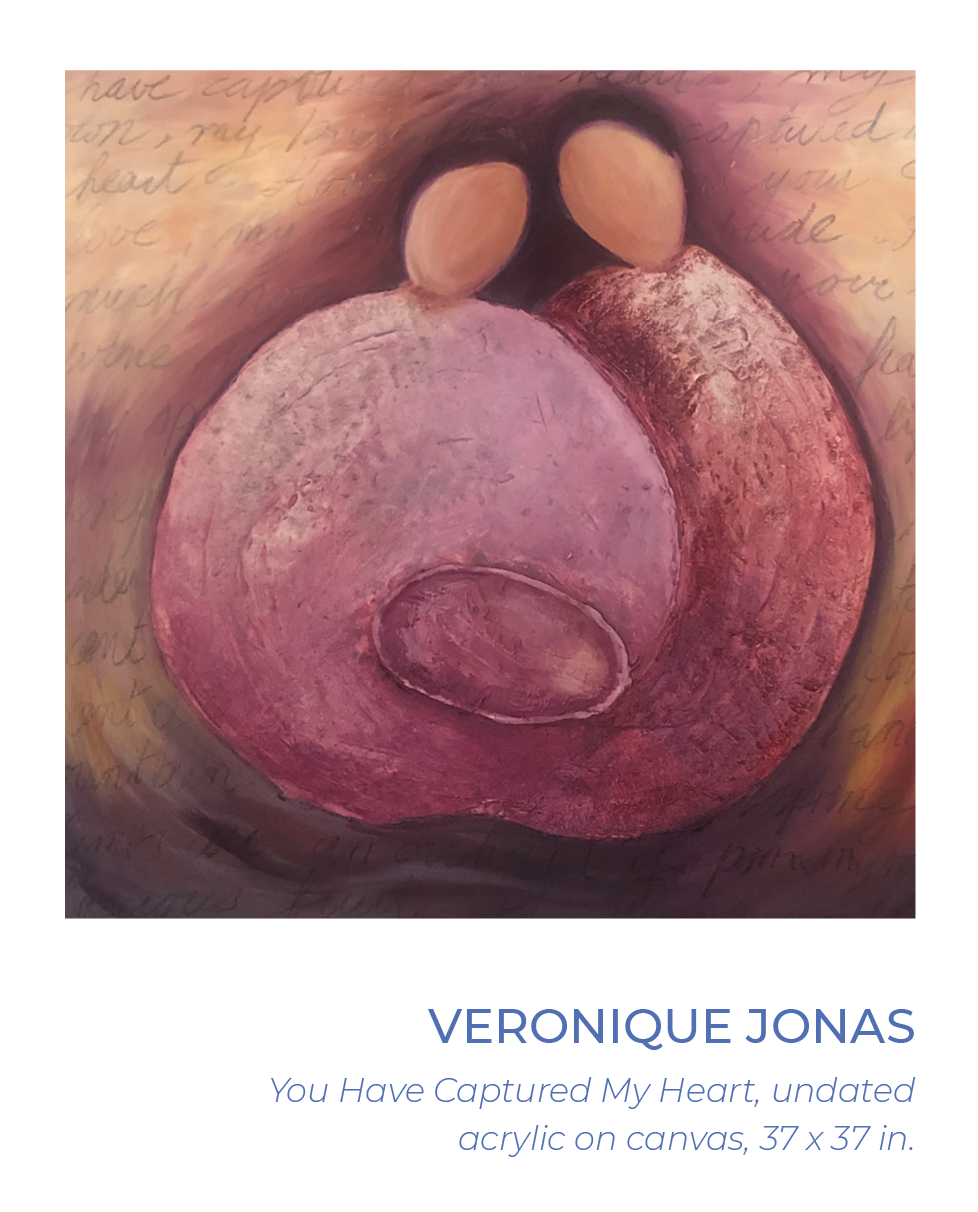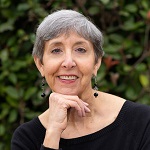 For 39 years, I have been a speech-language pathologist and I continue to practice and love my profession. Then, 25 years ago, when I decided to take a class in ceramics (my attempt as a working mother of 2 young children to find something I could do "for me"), I had no idea that I would develop a true passion for this form of creative self-expression. Many of my happiest and most mindful moments are when I am engaged in the process of creating something made from clay.  I enjoy both hand-building and throwing on the wheel.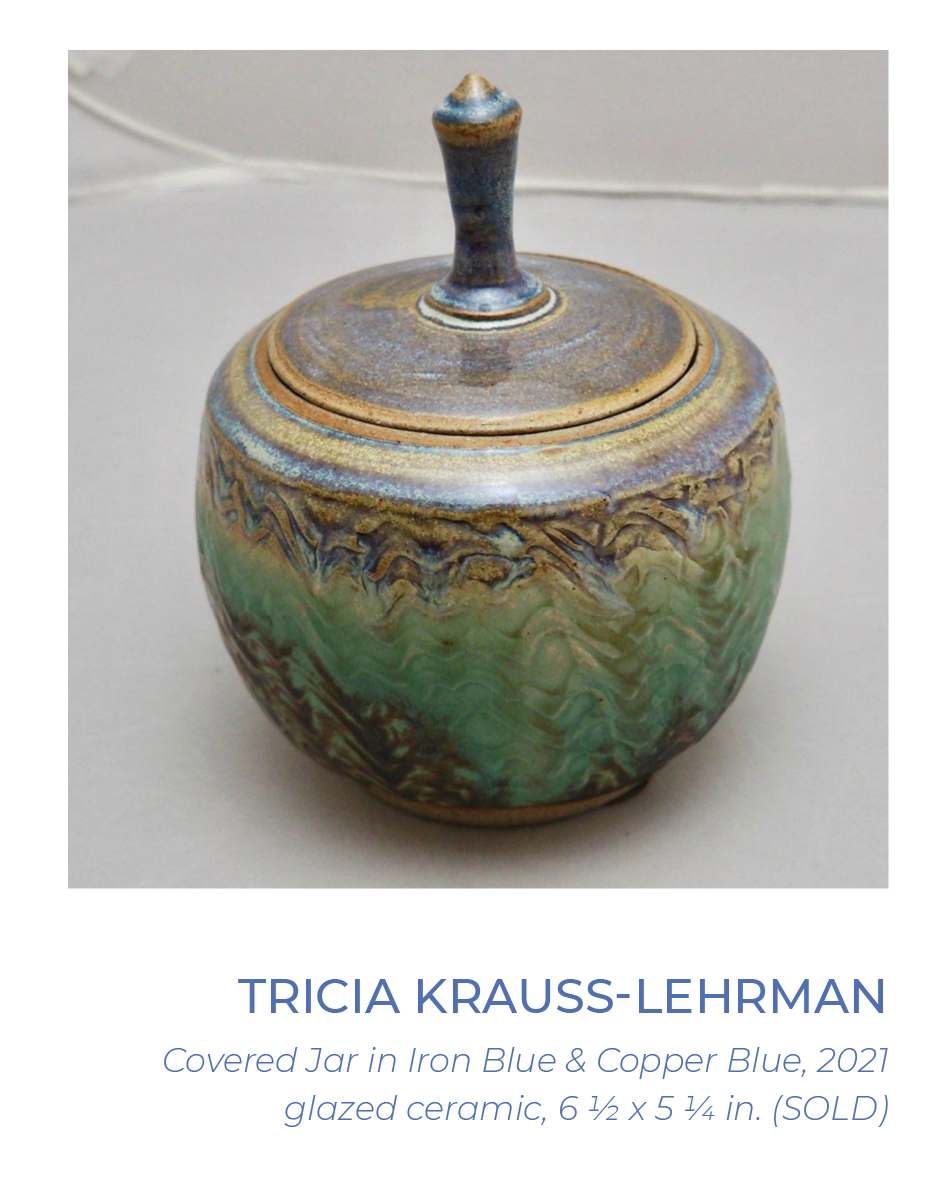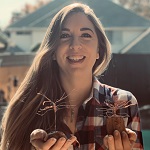 Rachel Lipchitz is best known for celebrating nature through her work. Whether it is taking photos of the outdoors or incorporating some type of natural material in her art, Rachel is sure to create something unique and one-of-a-kind. She graduated from the Savannah College of Art & Design (SCAD) and has worked professionally as a graphic designer doing branding and design for the retail industry in Dallas for many years. Rachel's true love though is working with her hands, getting messy, and using materials from Mother Nature. Her dream is to one day have a work of art featured at the Nasher Sculpture Center in Dallas.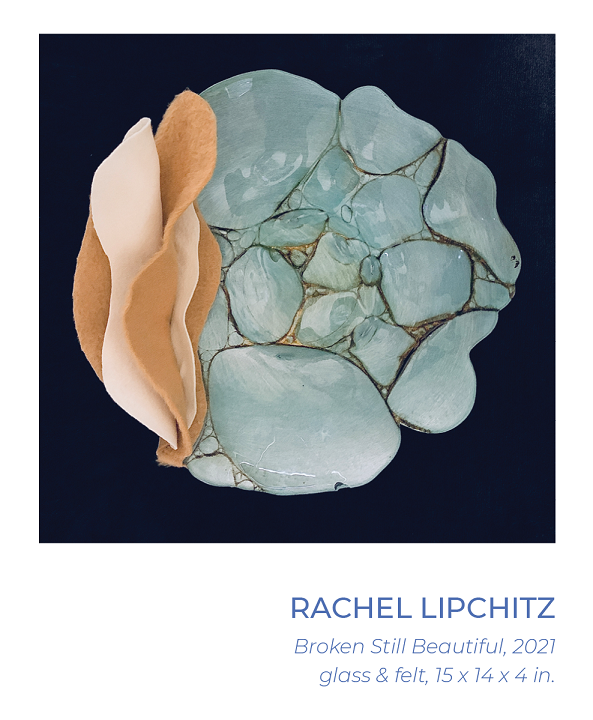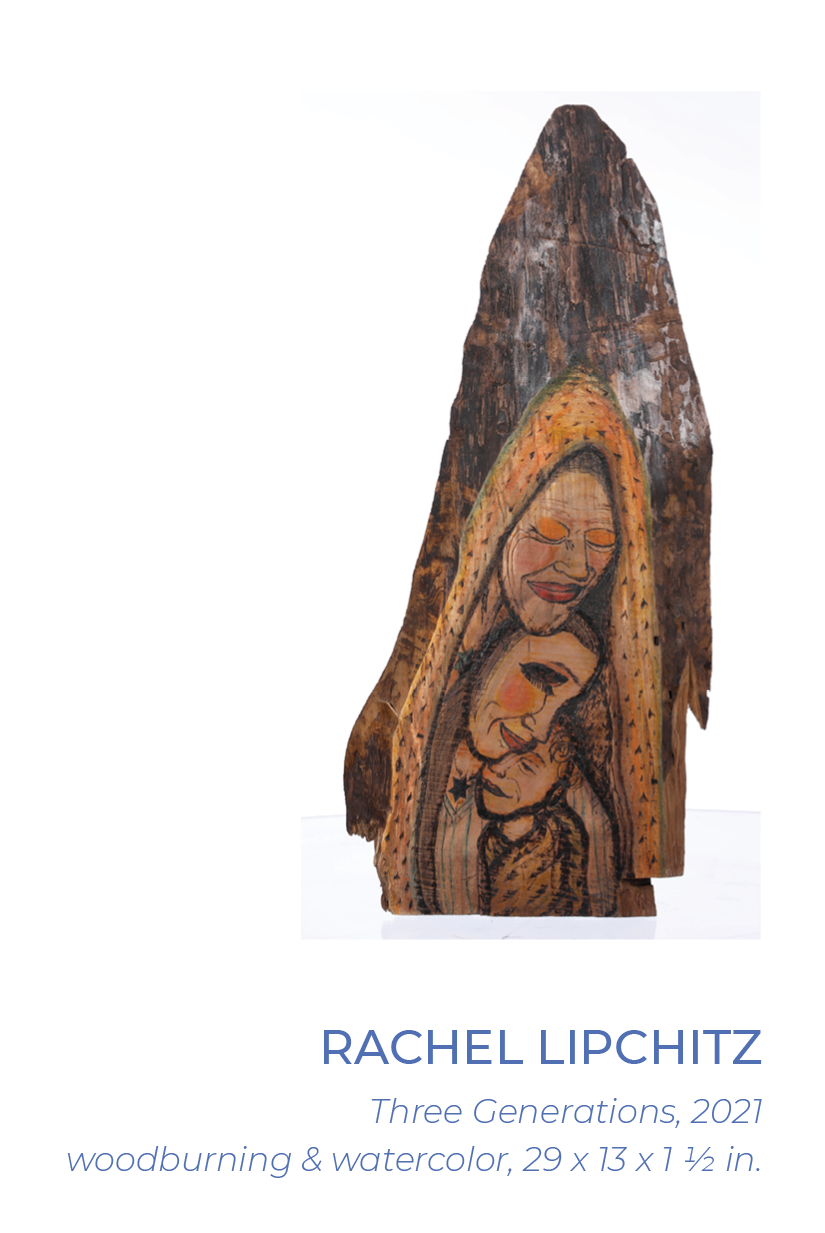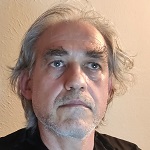 Born in Sarajevo, Bosnia and Herzegovina 1970 which at that time was the part of the former Socialist Yugoslavia (Socijalisticka Federativna Republika Jugoslavija – SFRJ). Loving art and studying philosophy in high school Goran was, due to contradictions of the understanding or rather misunderstandings of importance of art in relation to providing means for survival, sent to the military school to become an aircraft technician and then watched in dismay as the country of his origin disintegrated in the abyss of a civil war.
Click here to watch his interview.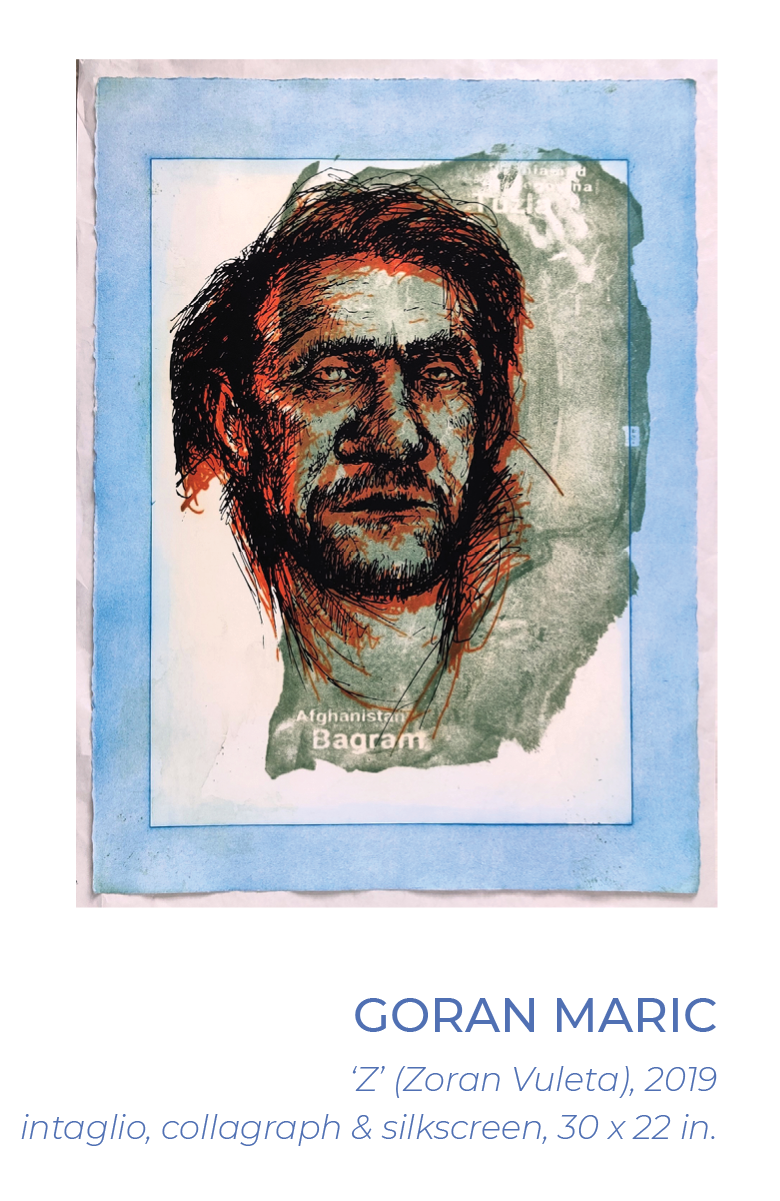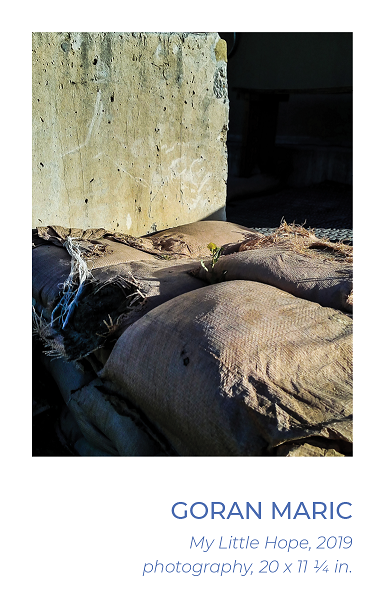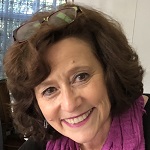 At age 12, Julie moved to the United States with her parents who were looking to move away from the wars. She lived in New York where she continued her passion for art. Studying at Cooper Union School of art and then receiving a degree from FIT, Fashion Institute of Technology. After meeting her husband they moved to Texas where she raised two wonderful children and helped her husband with his medical practice. In 1996 Meetal left the medical field and returned to her passion- Art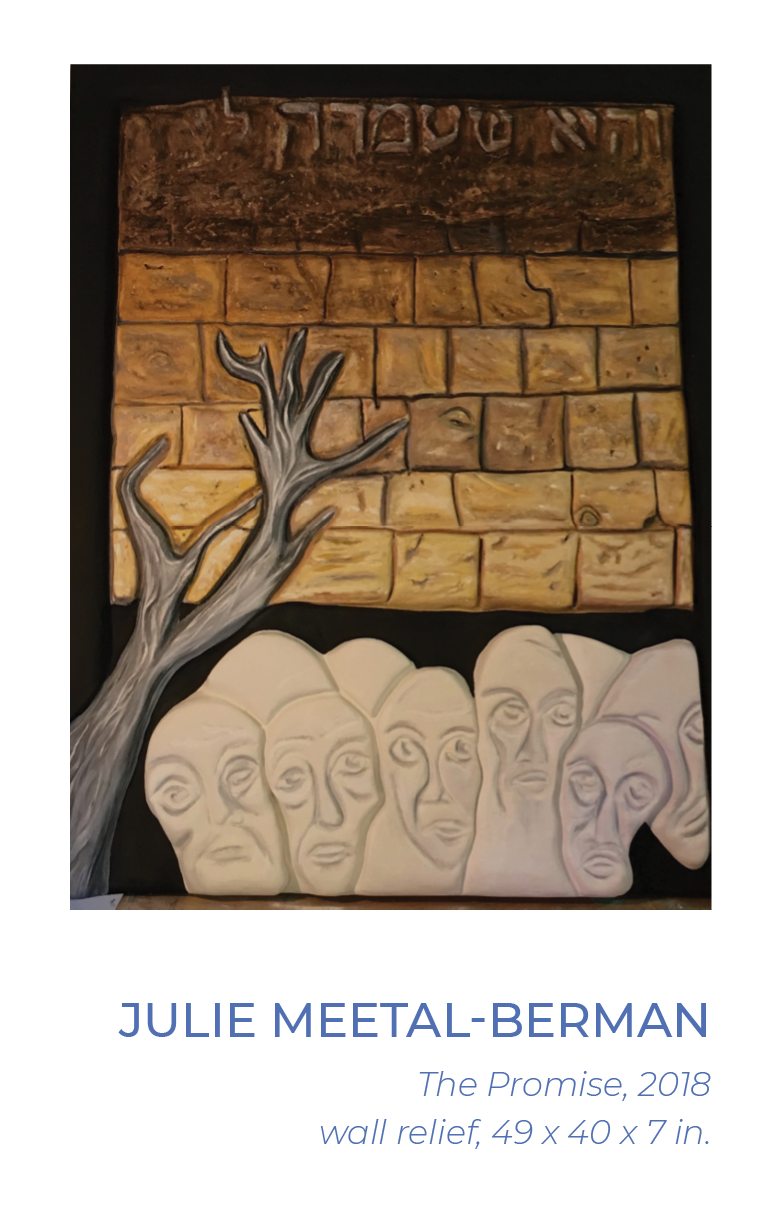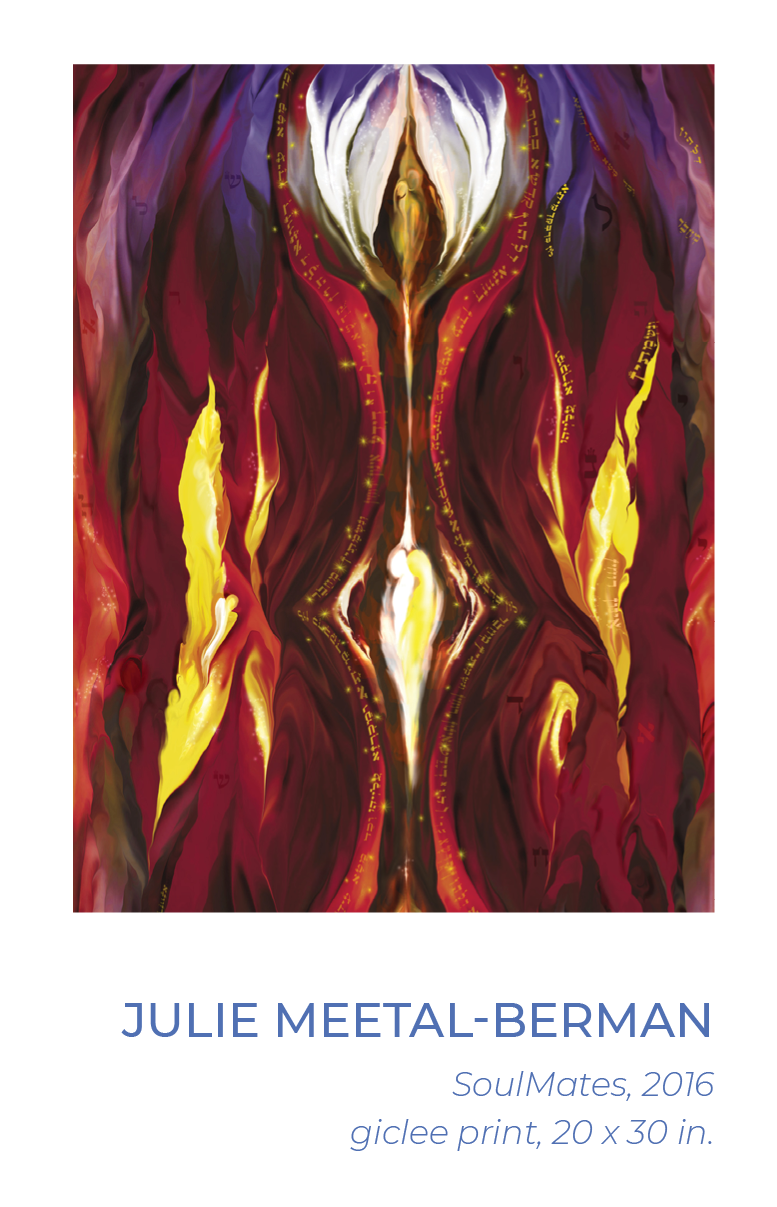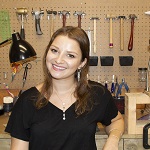 The practicality and everyday use of jewelry was part of the allure that piqued Meagan's interest at a young age. The ability to create art that can be seen not just in galleries, but also in everyday life, inspired Meagan to pursue her passion.  She takes pride in the longevity of the materials she uses, the functionality of her pieces, and her ability to make an impact on the wearer's personal expression.
Click here to watch her interview.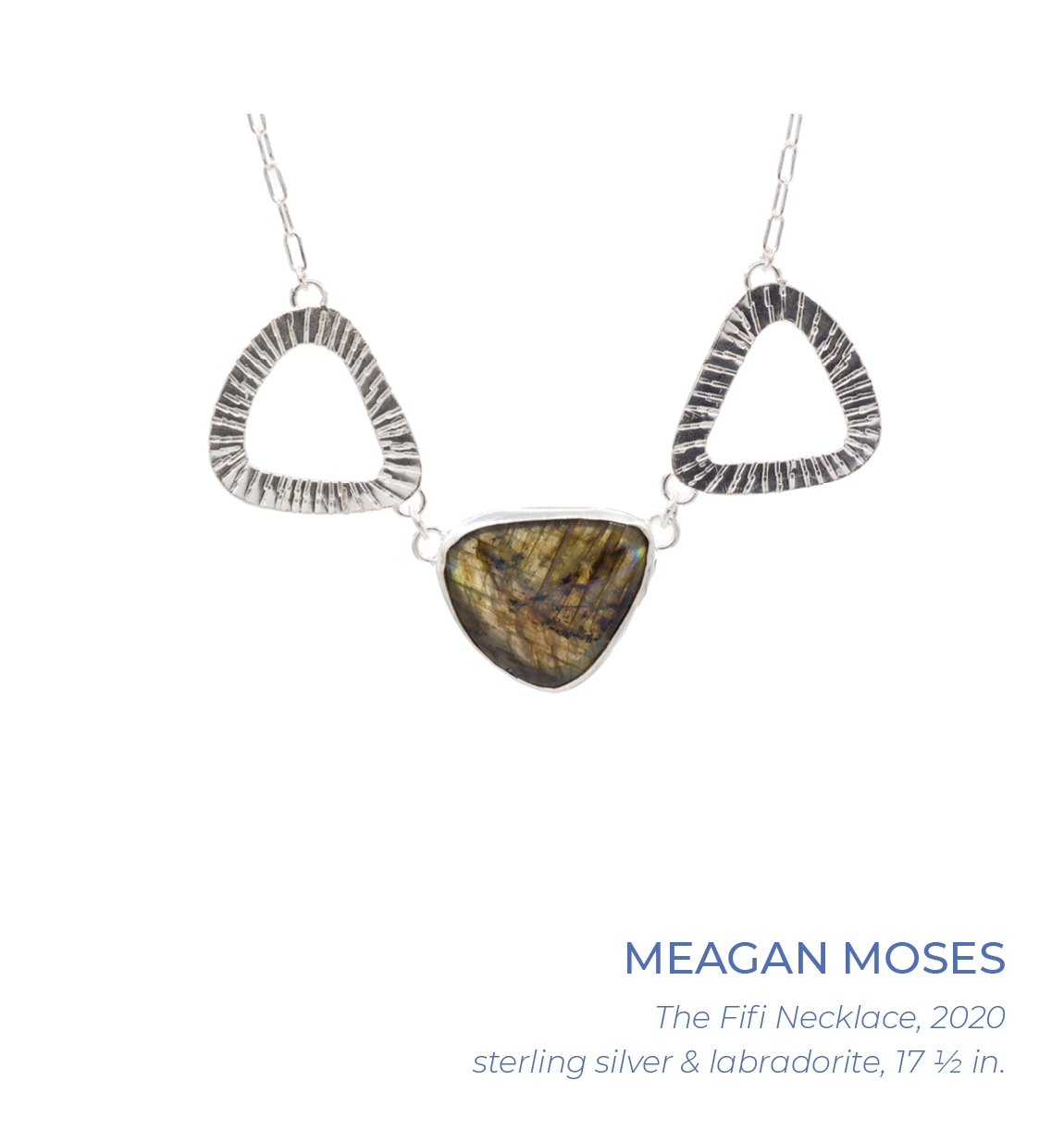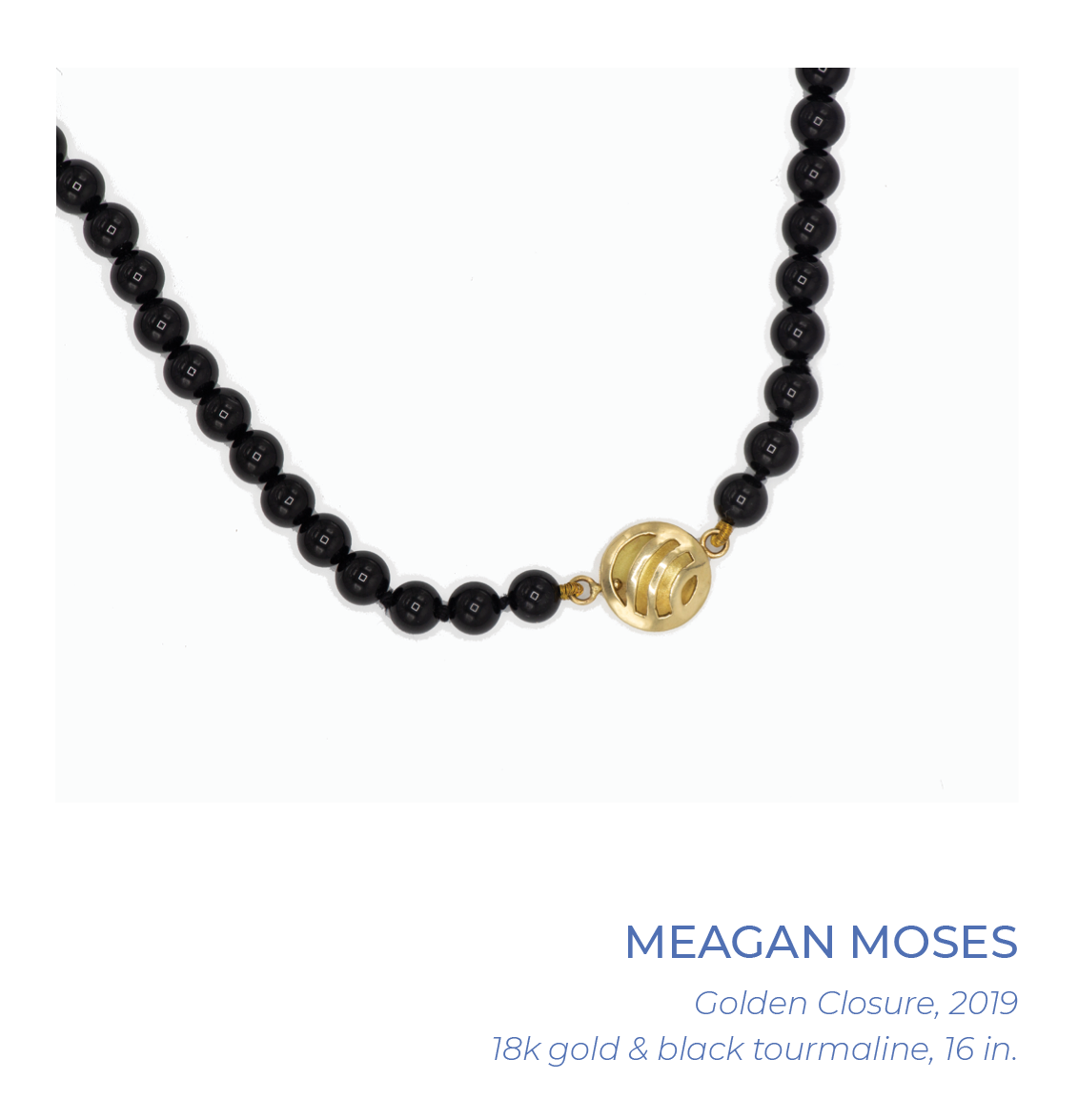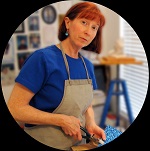 As a full-time artist with over 20 years' experience in art glass and figurative sculpture, I turned half my home into a studio, and opened my own teaching studio in Richardson in 2008. I find introducing others to the process of creating their own artwork fun and exceptionally rewarding. In my Glass Classes and Art Parties, students explore materials and techniques that I have learned as a practicing artist. I encourage others to bring their own ideas and designs to life, and I work with each individual to make their vision a reality. 
Click here to watch her interview.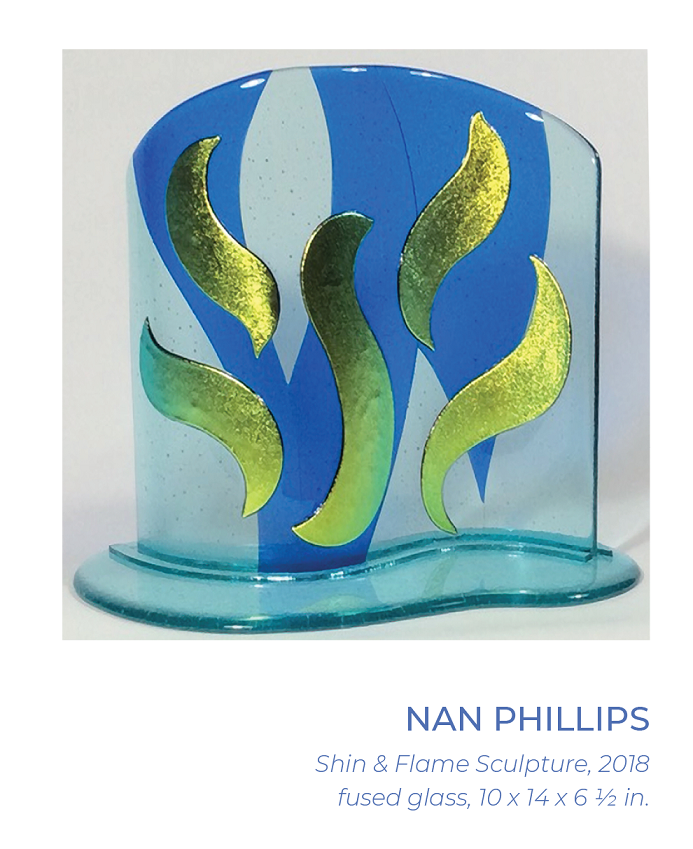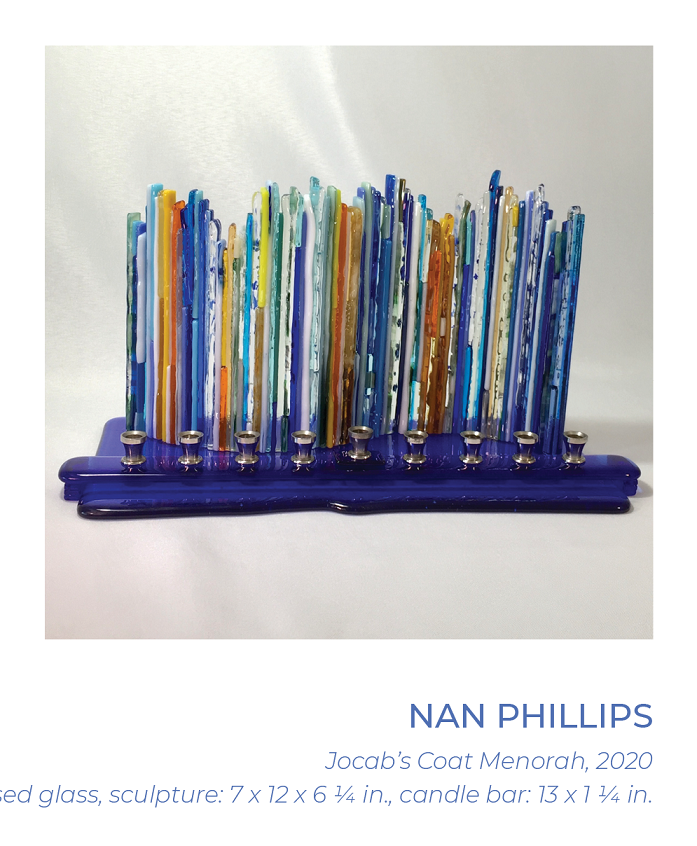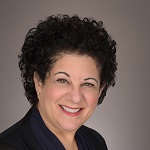 I was born in Dallas and raised all over the state.  I graduated from University of Texas at Austin with a BFA.  I worked  at a variety of art related jobs, including photographer's assistant, catalog photographer, and I taught mosaics and art at the Creative Art Center of Dallas.  I currently curate mosaic shows at the Museum of Biblical Art on Park Lane. I am in the middle of organizing my 6th International mosaic exhibition. I continue to take classes regularly in painting, photography, and mosaics in the USA and internationally.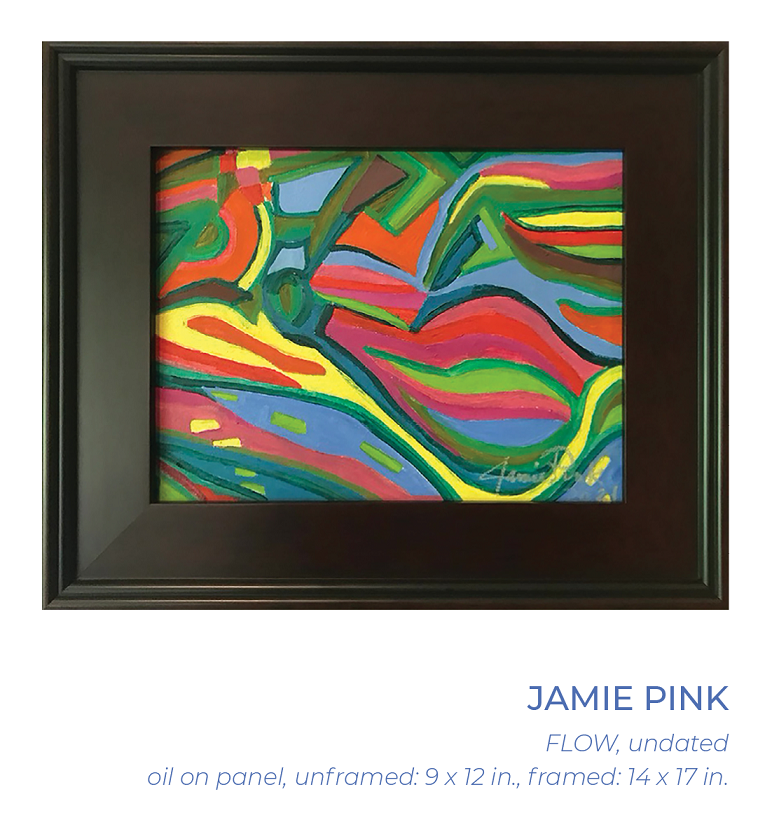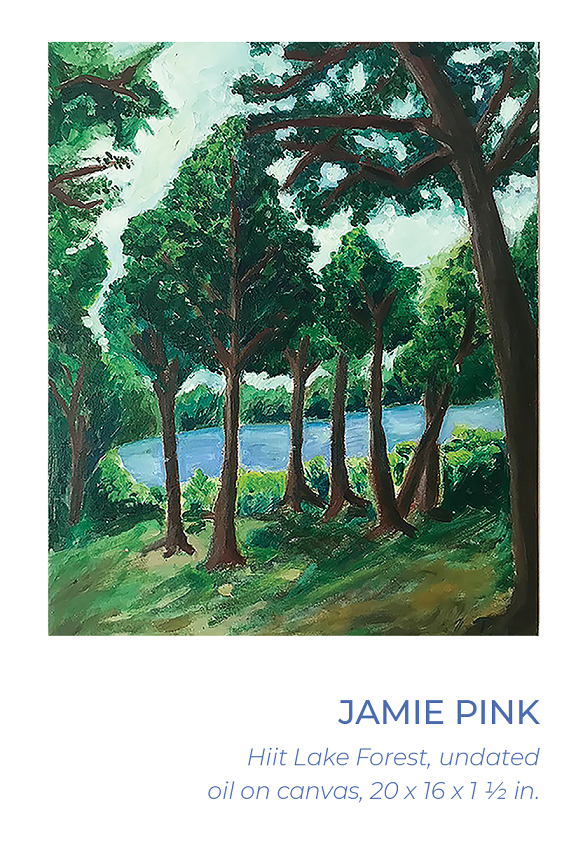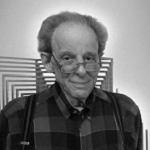 Morton Rachofsky (z"l) was a Dallas native who studied Business, served in the military, had a successful career in Real Estate and became a patented inventor, twice. As a beloved hobby, Morton created intricate geometric artwork out of wood, metal, and composite materials, much of which was rearrangeable and puzzle-like. He designed all of his pieces, often cutting, shaping, and assembling the wood and composite pieces in his own workshop, while outsourcing some labor during the fabrication of his metal works.
Morton donated his oral history interview many years ago, before his passing and before this exhibit. Click here to watch.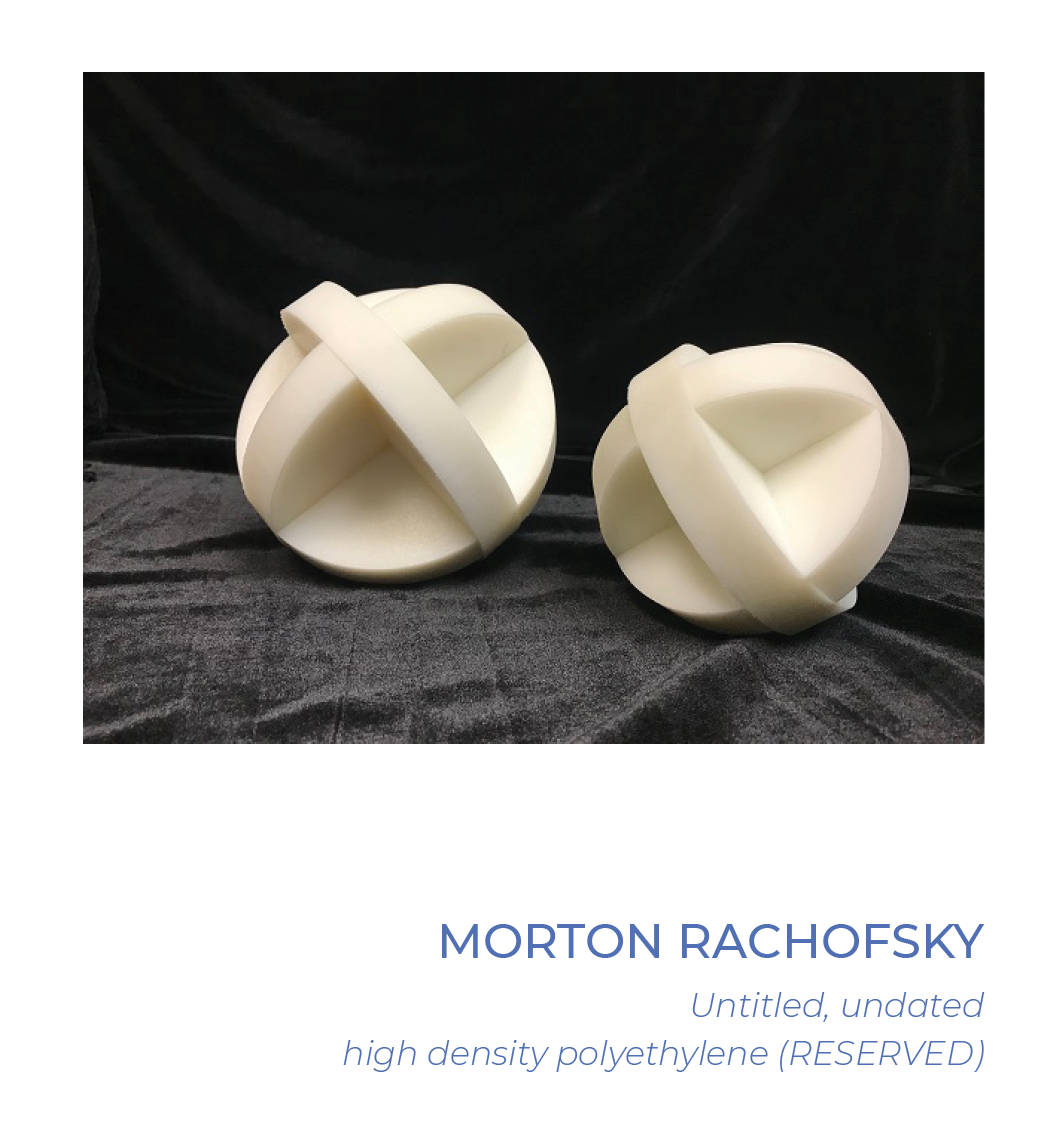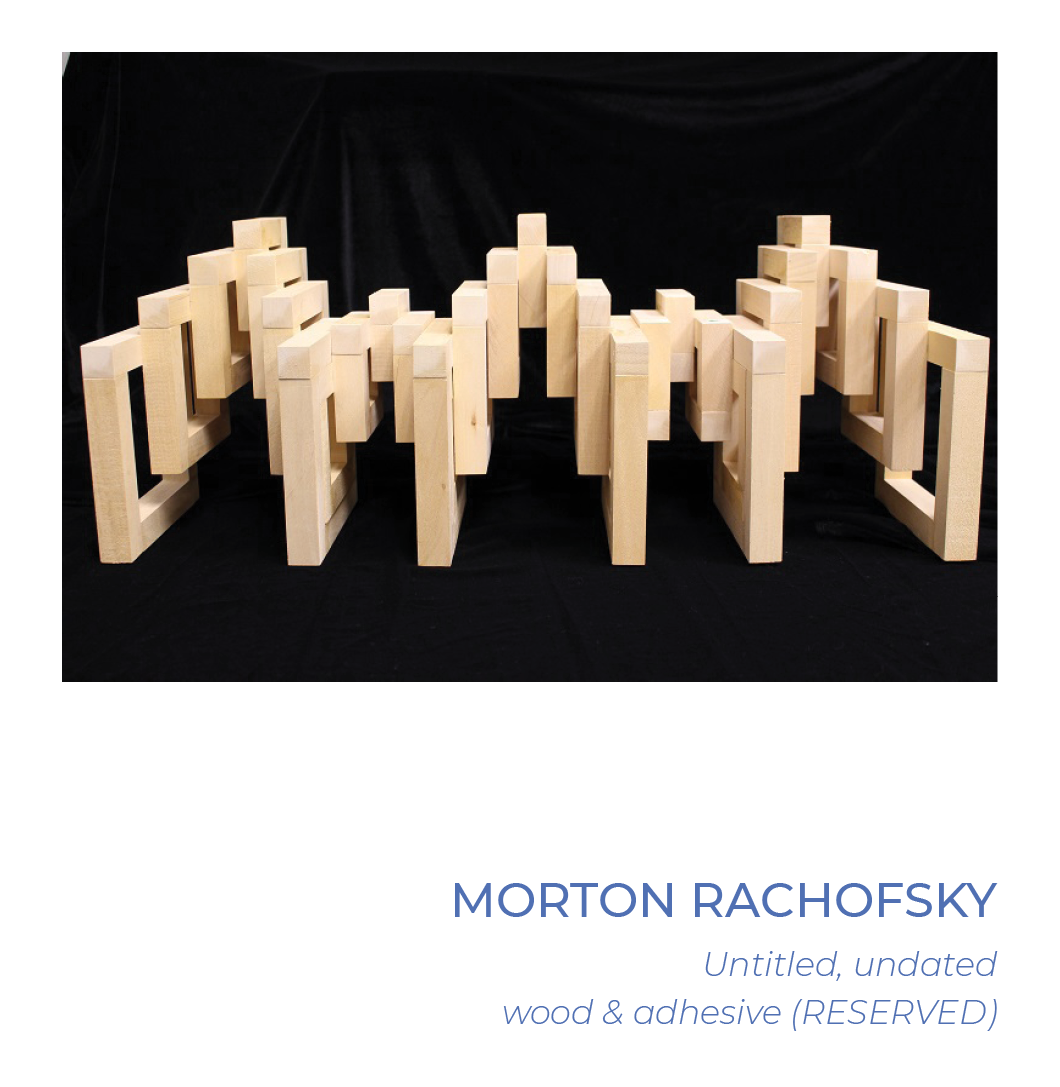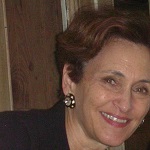 Esther Ritz is a Dallas artist, known for her colorful vibrant abstracts. Her most recent series, "The Pandemic" evokes the strong emotions she feels about our world today. Her work is currently at Meyerovich Gallery in San Francisco. In the past she had shown her work in Santa Fe at the Read Johnson Contemporary. She has shown at many Dallas galleries, including Haley Henman, ModArtists, Murray Coven, The Dallas Biblical Art Museum, Northaven Gardens, One River School Gallery, and the AlSo Gallery. She has won several awards, including Best in Show at the Texas Visual Arts Association. 
Click here to watch her interview.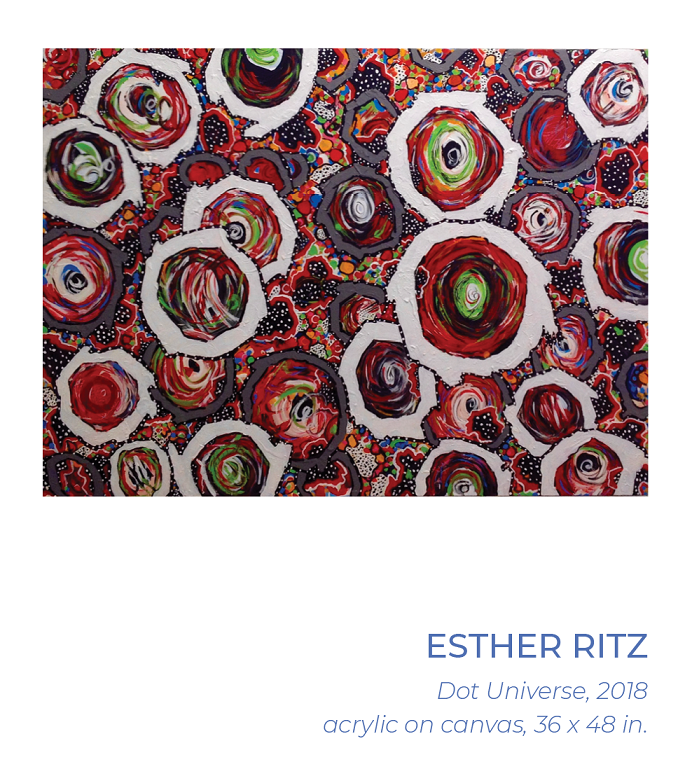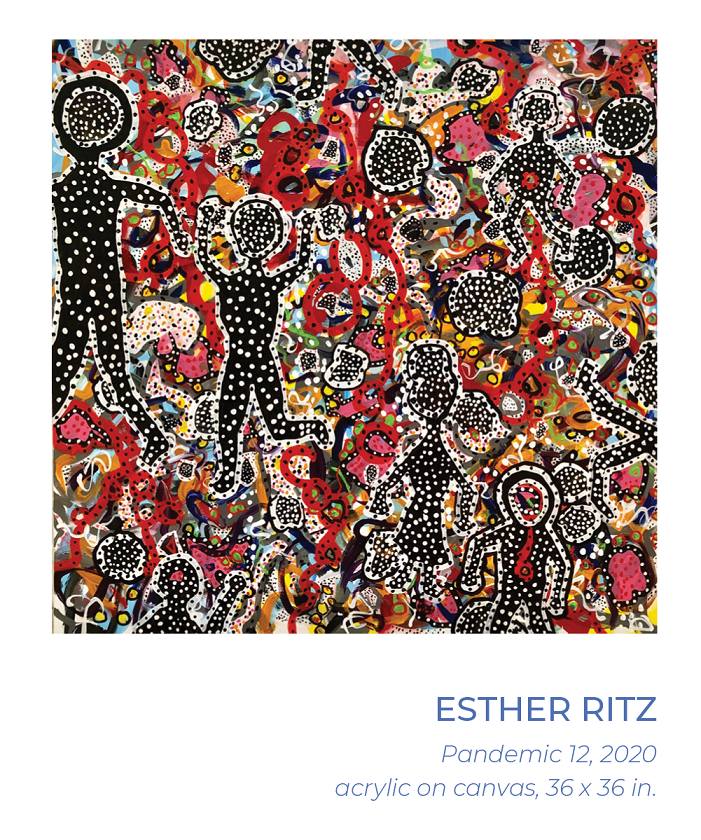 I got my first exposure to handmade art by experimenting with a variety of hardwoods on my father's lathe when I was young. In college, I sold my wooden creations in several independent boutiques. Years later, in 2009, I discovered my true artistic passion during a week-long stone carving course with the Marble Institute of Colorado. The journey that began in the pristine mountains set on the Crystal River just outside Marble, Colorado, continues today under the trees in my North Texas backyard. Using a variety of marble, alabaster, and onyx in a range of colors and patterns, I personally design and carve each piece.
Click here to watch his interview.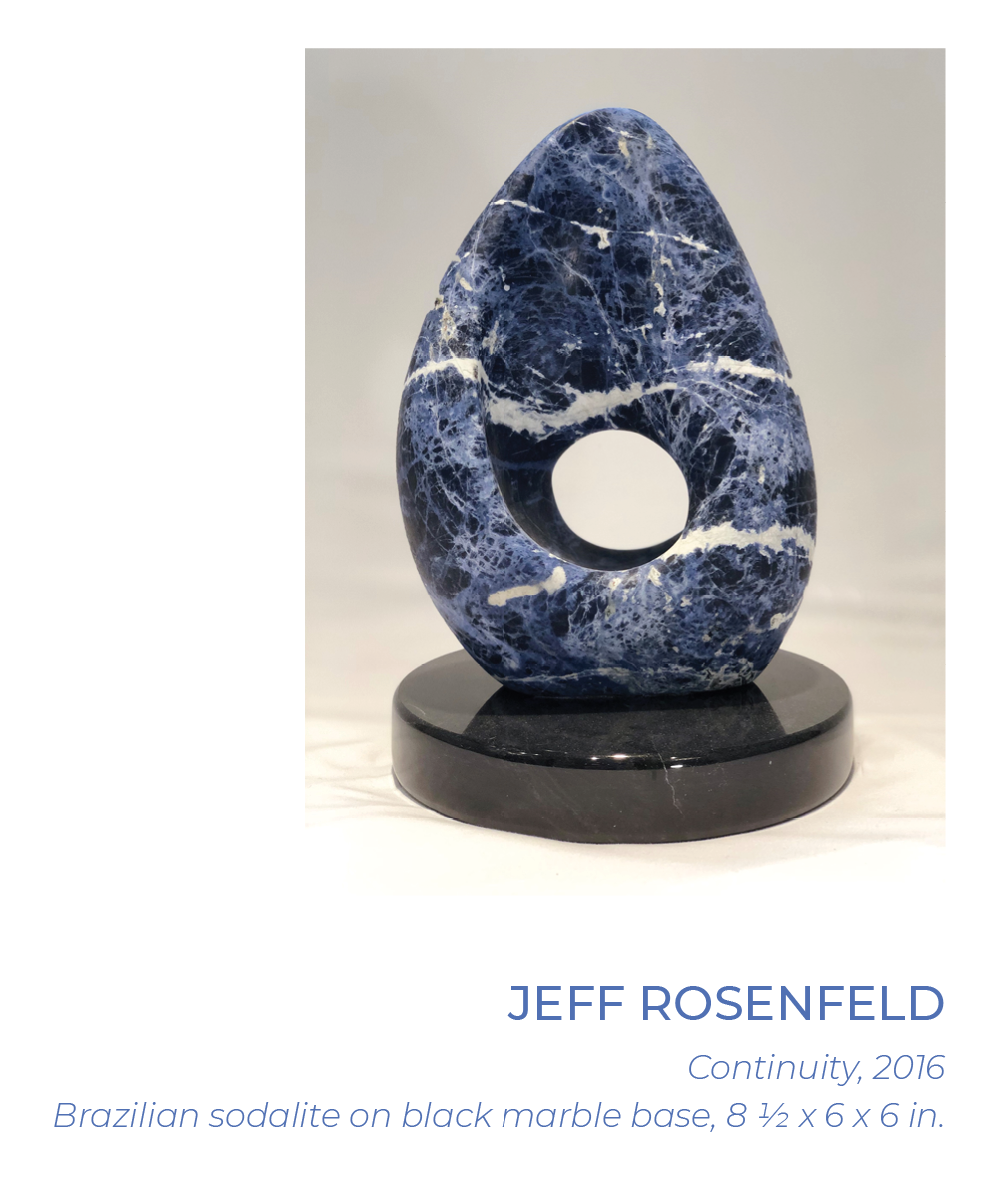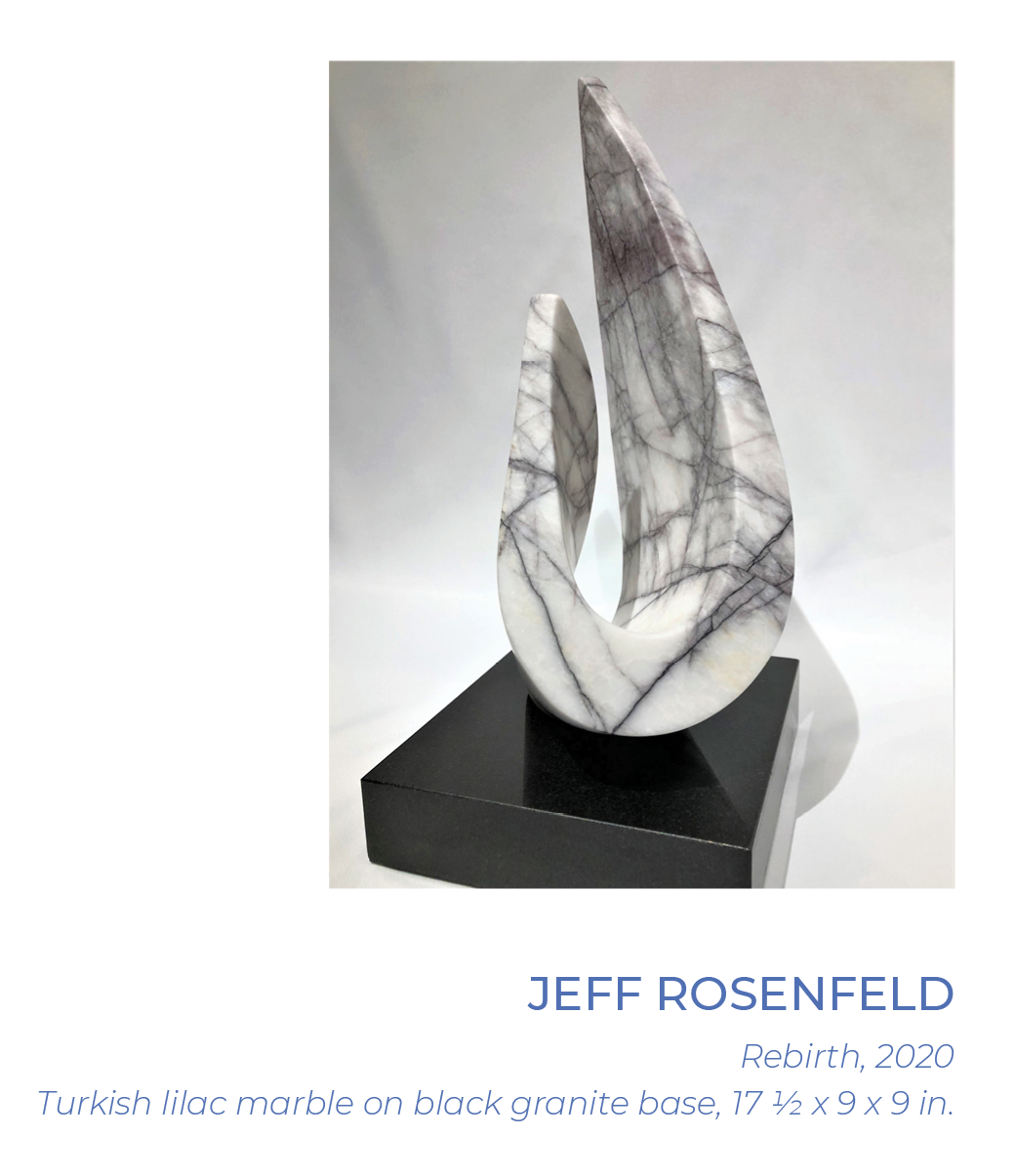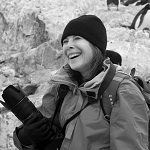 Robin Sachs, BFA, MFA, has been photographing for over thirty-five years as an artist and commercial photographer. She has photographed on assignment in every state in the United States, as well as in Europe, Central and South America, Africa, India, Asia and Antarctica and her work has appeared internationally in Annual Reports, as well as in Smithsonian and Newsweek Magazines. Ms. Sachs has lectured, taught, juried exhibitions and appeared as a guest artist at various workshops for professional and non-professional photographers in the United States and Mexico.
Click here to watch her interview.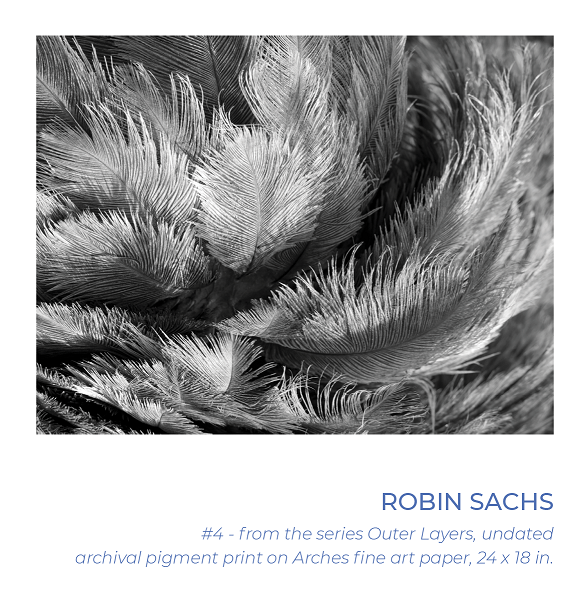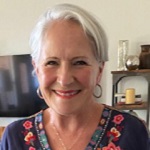 Printmaking is comparable to the process of composing a symphony.  Each 'instrumental sound' adds an additional element  to the final composition's uniqueness.
The 'instruments' I select include a variety of mediums and techniques to create my symphony:   Intaglio, collaograph, wood block, and screen print.   With these processes, layers of techniques are utilized to complete my final compositions.
Click here to watch her interview.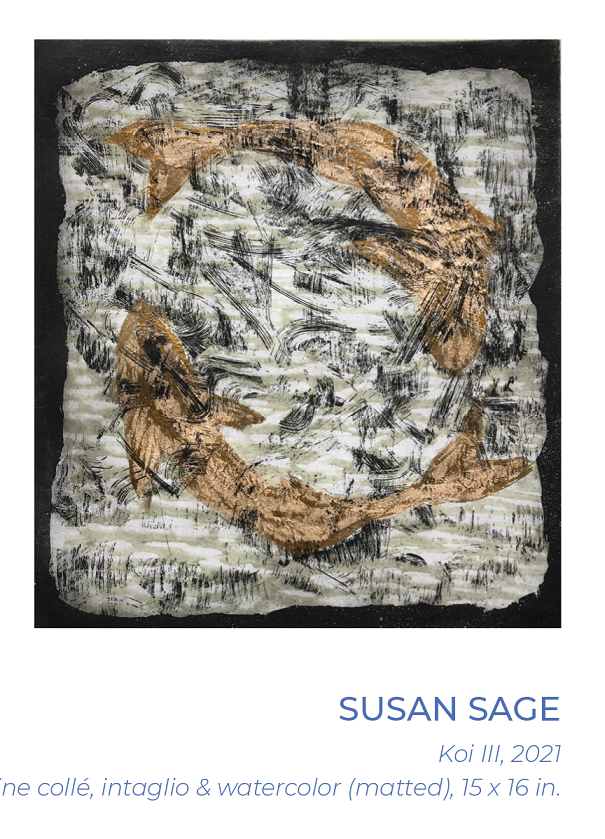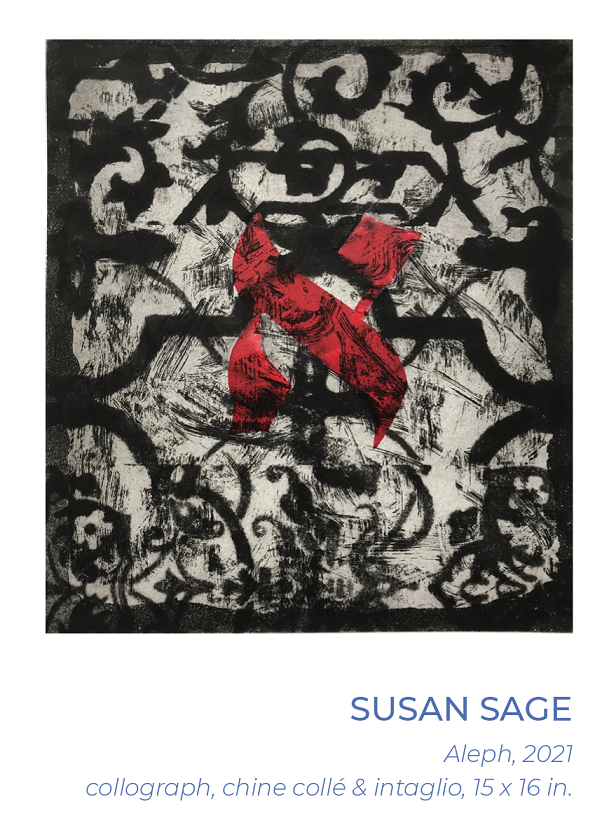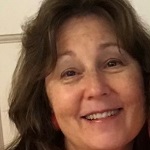 As a member of the Dallas Quilters Guild and the International Quilt Association, I have attended workshops by nationally-known quilters and fabric artists. I honed my skills using traditional quilting patterns earlier in my career; now I focus on creating original designs in which color, texture, and balance are as important as function and meaning. Judaism is central to the most rewarding of my art: I was commissioned to design and make a tallit for Temple Emanu-El used in services of healing, taught a workshop on making challah covers, and have made special wedding quilts.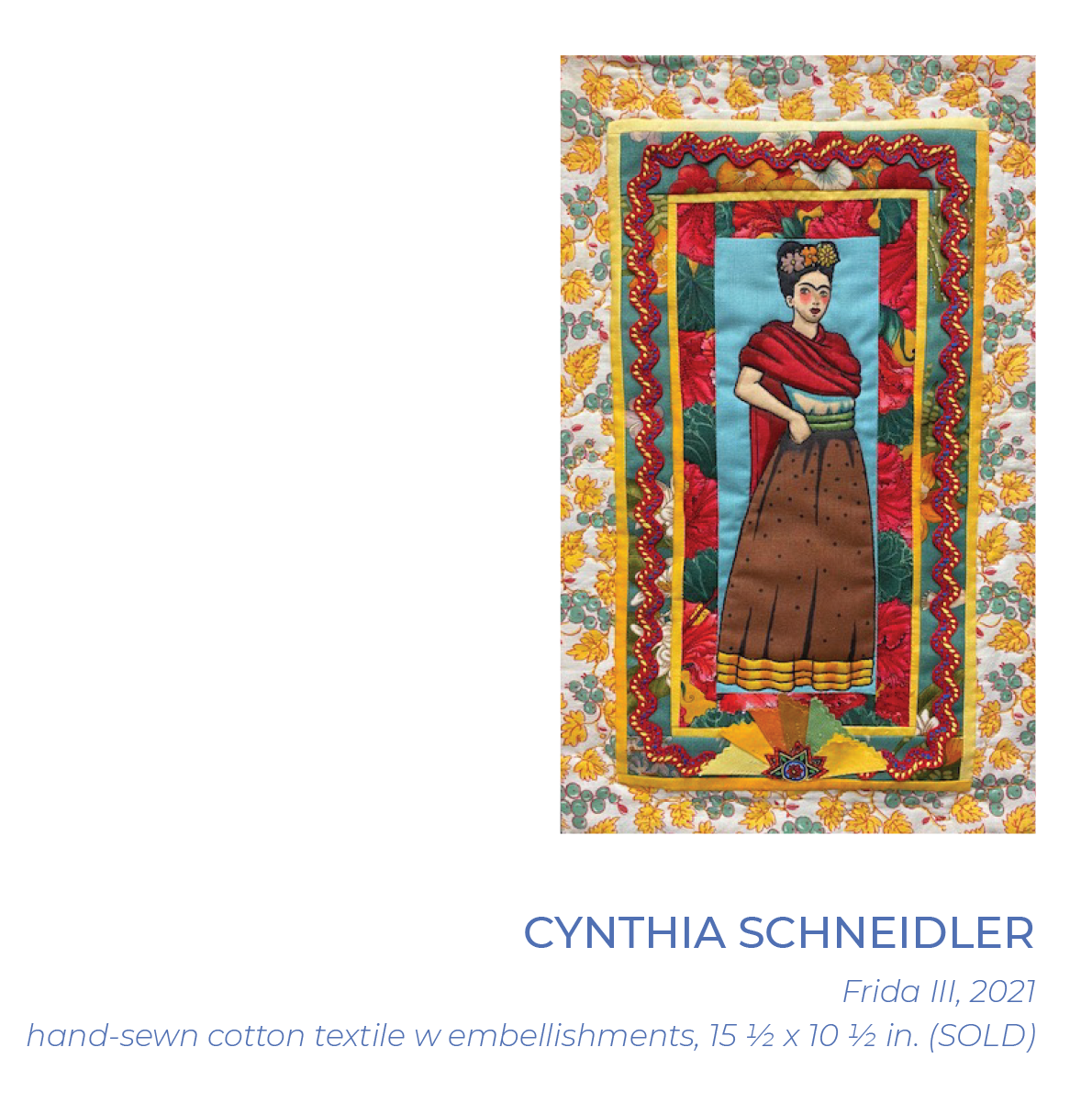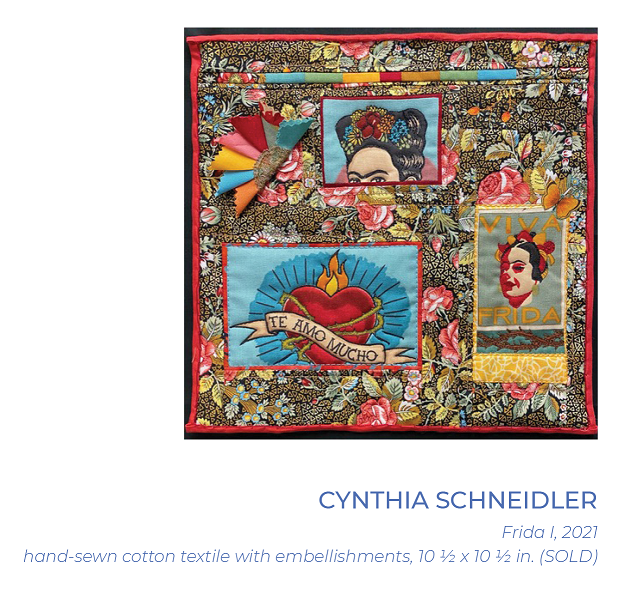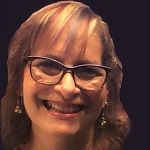 My art and fashion background benefitted me throughout my career in the various places I've lived in the USA. My first job was a fashion designer –designing bathing suits. Later I became a teacher and taught fashion design at Purdue university in Indiana. When I moved to Texas, I taught desktop publishing, multimedia, web design, animation, and video production.
Click here to watch her interview.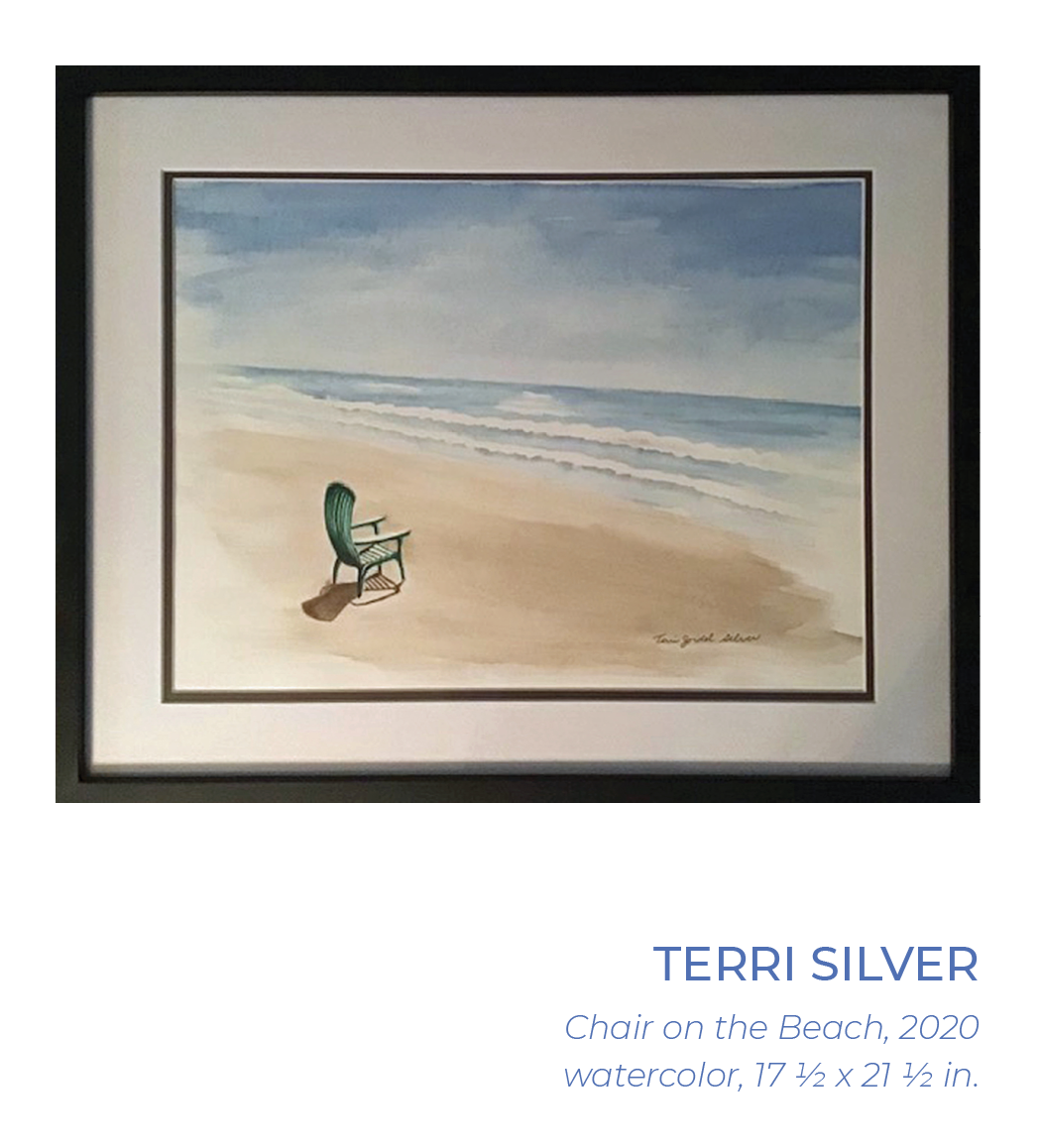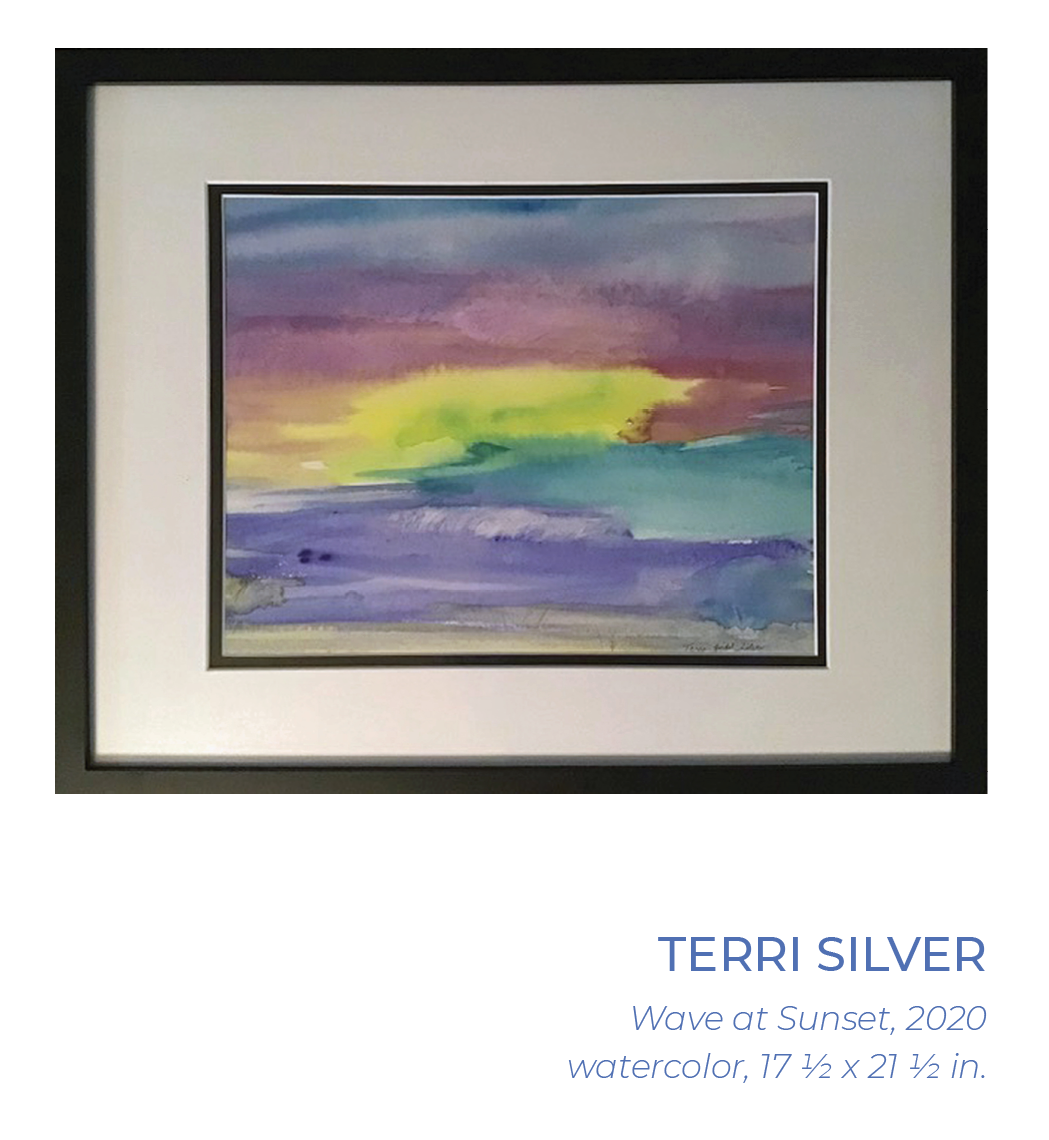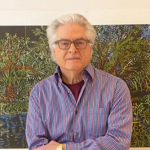 The creative process that Skibell incorporates into his work includes a wide range of various materials and collage elements that are often found in his fascinating drawings. The collage elements used are often pieces of his past drawings and/or fragments of earlier prints he has made. All the various processes used serve Skibell well in producing his very well received contemporary art.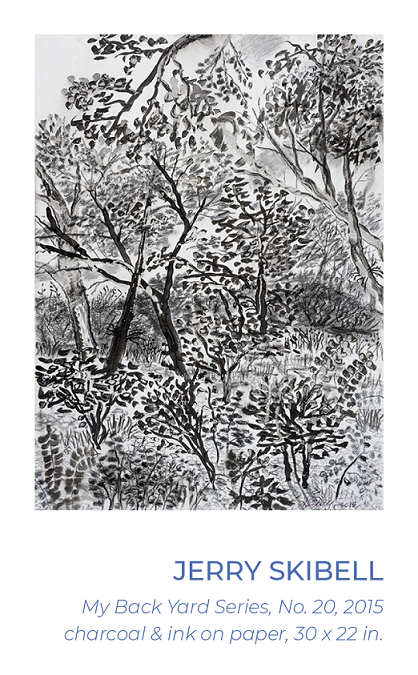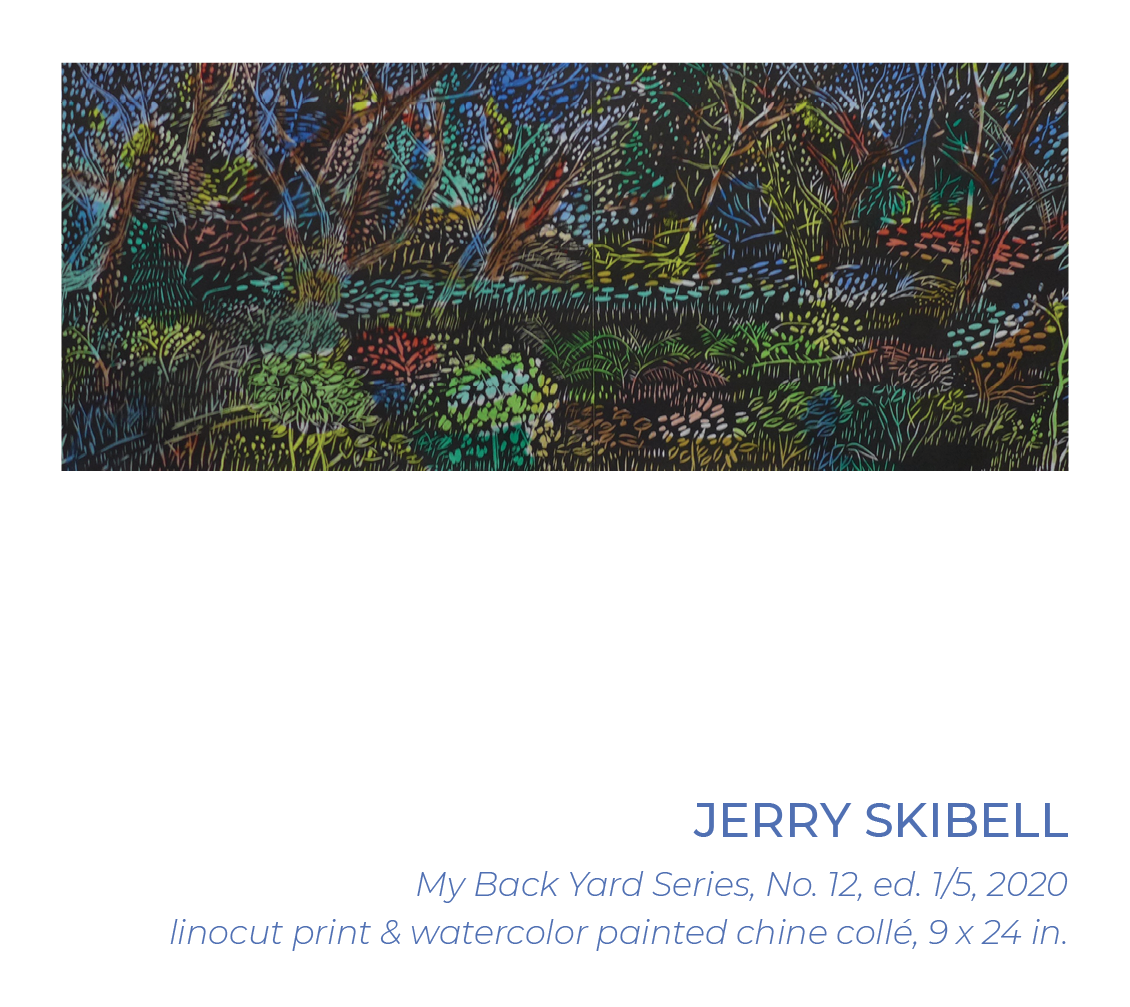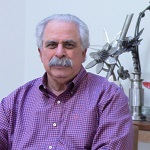 As a native of Dallas, Texas, I earned my business degree and law degree from Southern Methodist University in the '70s.  While at SMU, I also minored in Sculpture studying under Texas artist James Surls, who became my mentor and friend. After graduation, I entered the business world, and spent the next several decades building a successful business and legal career.  I was not producing art myself until about 16 years ago when I felt an inspiration and with the encouragement of my mentor, Surls, I embarked on my own artistic path.
George donate his oral history many years ago. You can watch it here.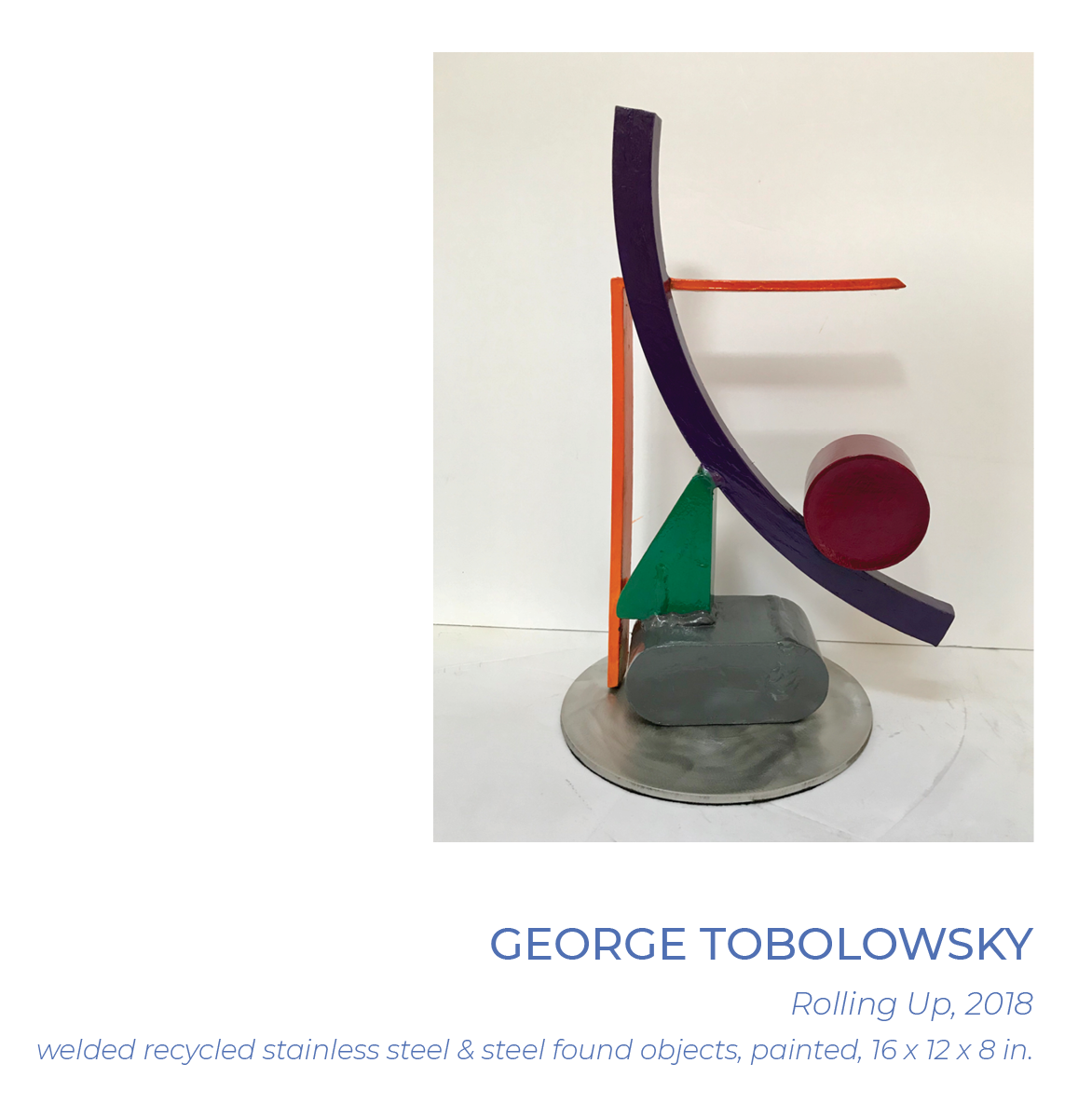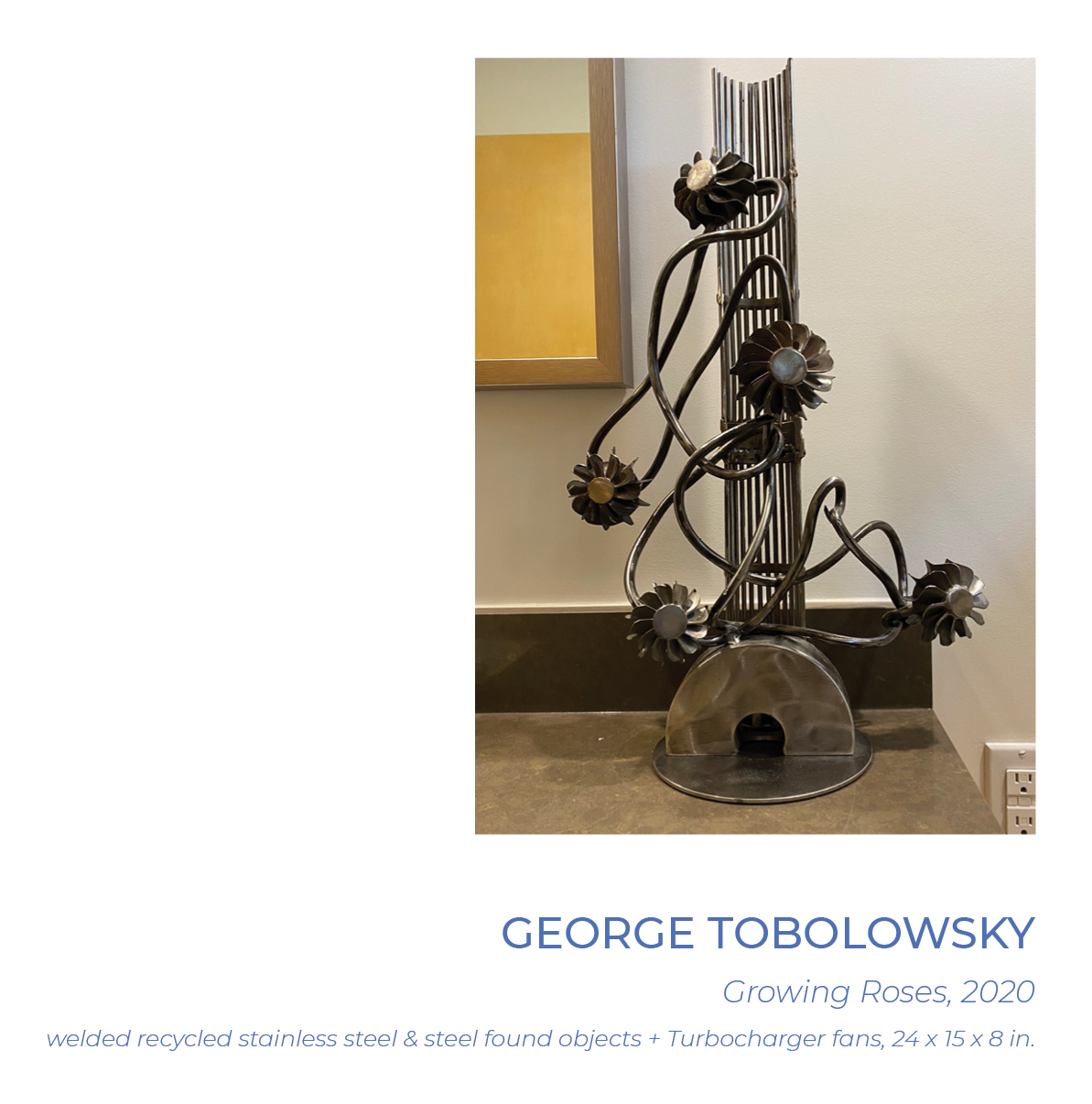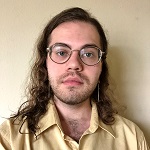 Miles D. Travis is a painter based in Denton, Texas. In May 2021, he graduated from the University of North Texas with a BFA in Studio Arts and a minor in Art History. This Summer, his work can be seen in a variety of upcoming exhibitions. His painting "Nowhere but Forward" will be at the Meadows Gallery in Tyler, Texas for the Greater Denton Arts Council's Soul Art Renewal Exhibition. Additionally, his painting "New Heights" will be included in the Miles Nadal JCC Virtual Exhibition – Queer at the Root.
Click here to watch his interview.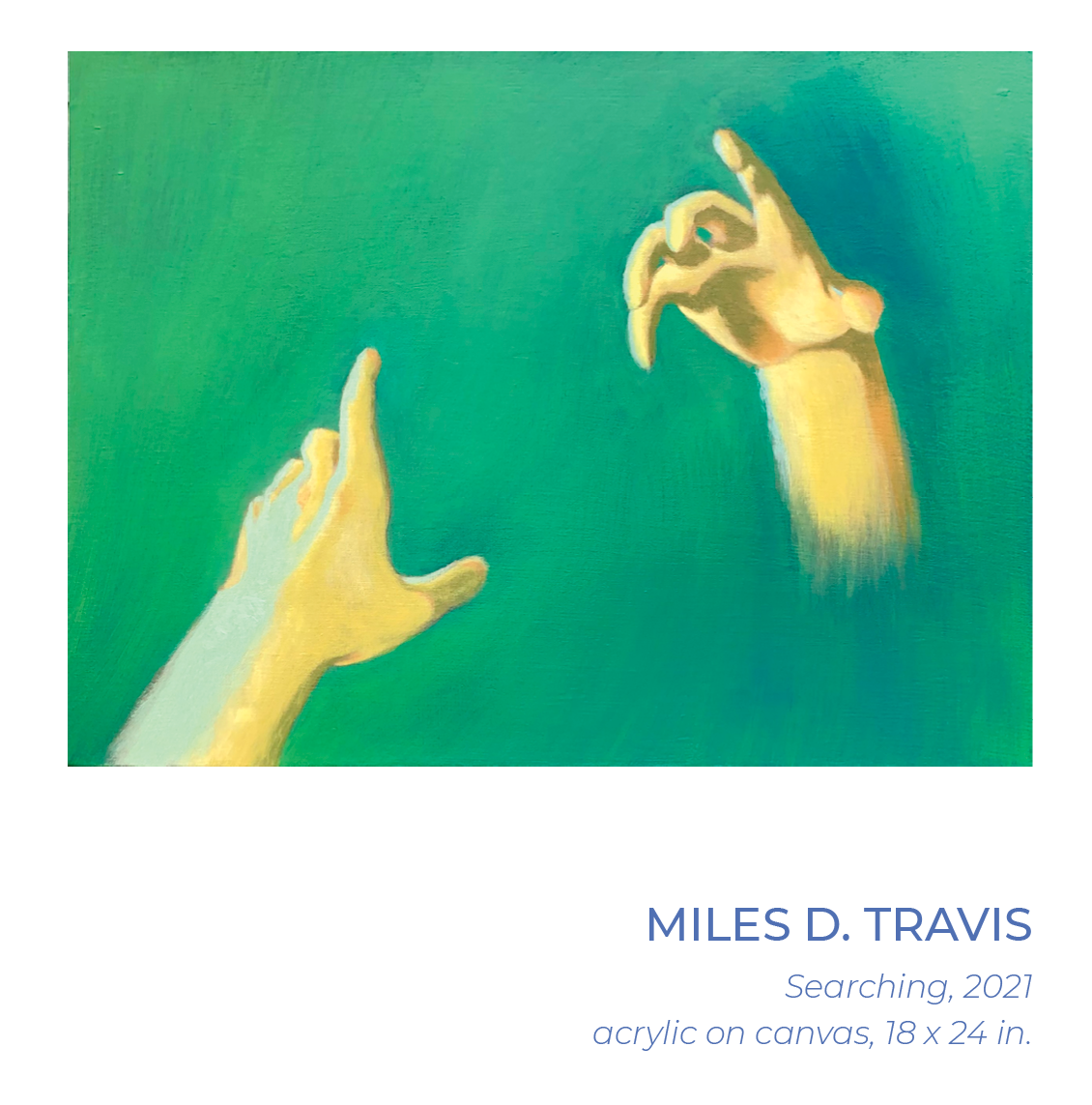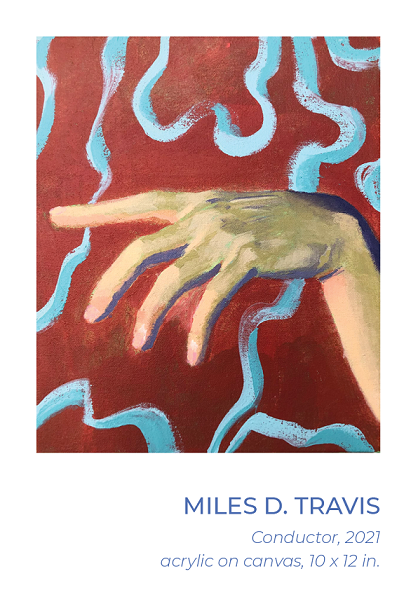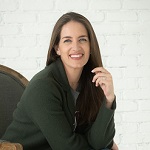 Jennifer Troice's work is known for its modern style, which diverges from abstraction. The forms she achieves are always figurative, yet they fall into the category of what the artist likes to call "geometric minimalism". The influence of Cubism is perceivable in the accented angles and the contrast with the organic shapes that lie beneath the objects, animals and human figures that inspire her work.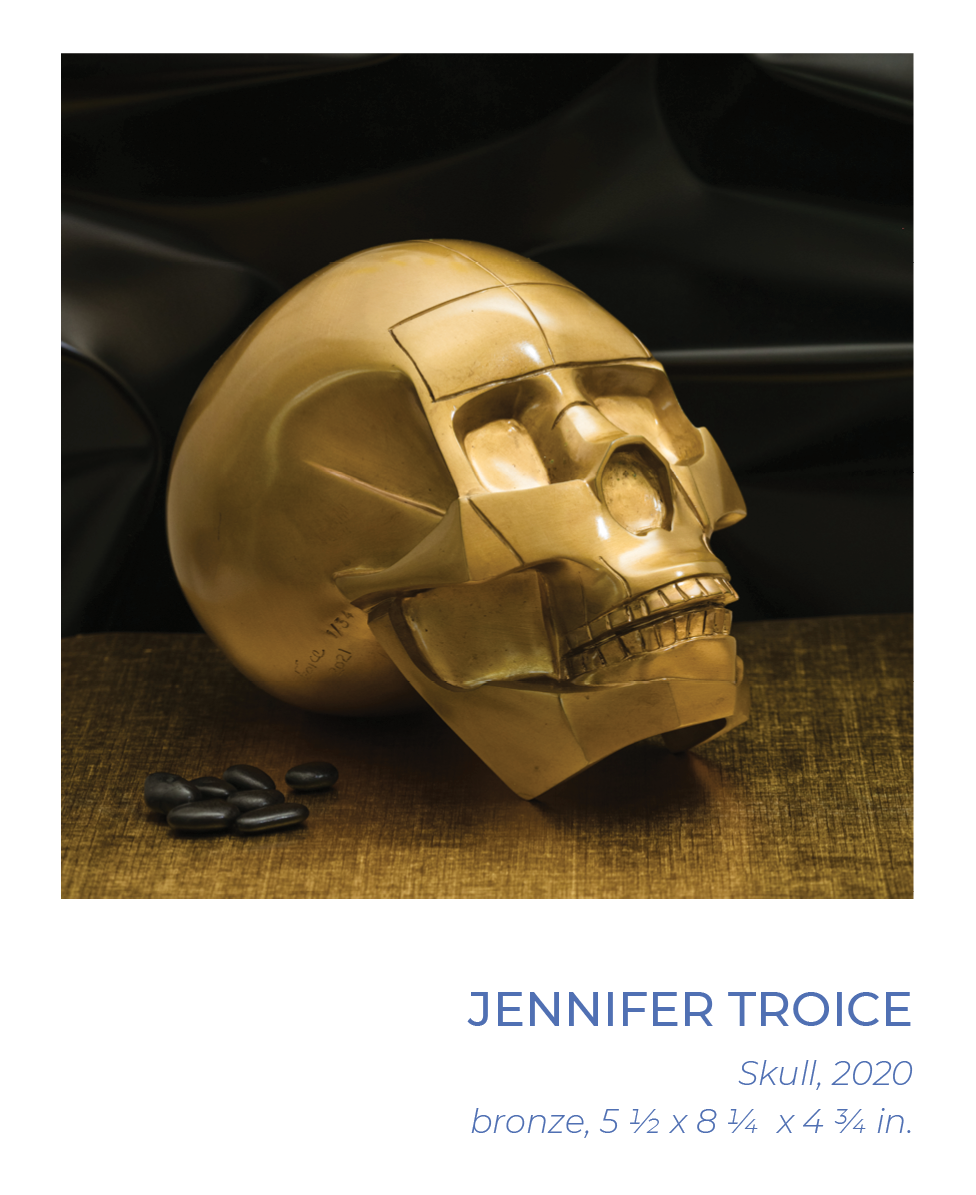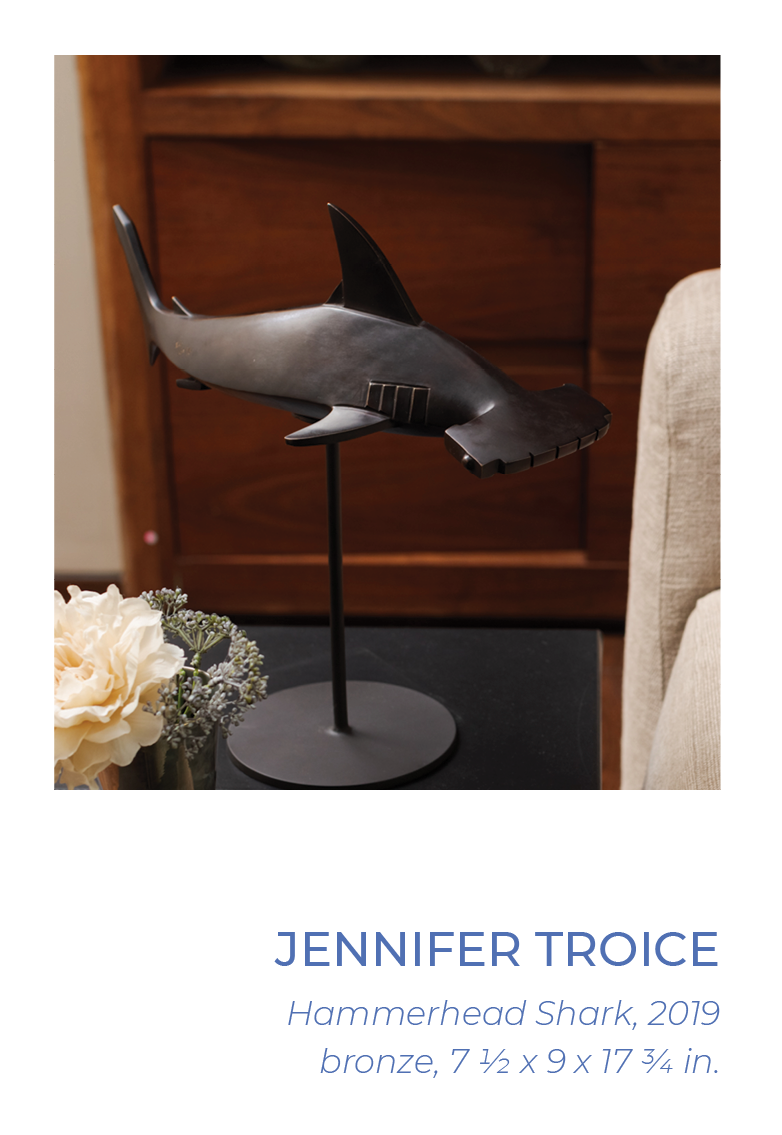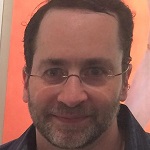 Art can be simultaneously a catalyst and a reprieve. When a work of art strikes a chord in you, it is a catalyst for your thoughts, memories and emotions that resonate solely unto you. External noise and internal distractions fall to the wayside as they give way to a reprieve where you allow the artwork to reach out to you and draw you in, where it strikes that chord in you. A door opens, beckoning you to be immersed in this moment – a dialogue of sorts with innermost self. Without thinking, you heed to this call.  Your mind walks through this door.