Blog
Read about highlighted collections, figureheads of Jewish Dallas, the honorees of our annual awards, and other topics of interest.
News, Events & Spotlights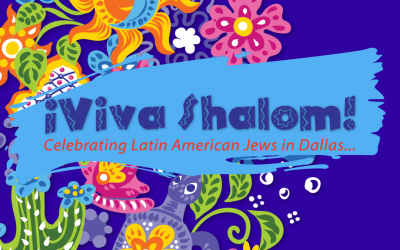 This year, the Dallas Jewish Historical Society will be celebrating the Latin American Jewish community in Dallas with "Viva Shalom!," our biennial "One Story at a Time" event. Like so many other organizations in our community, we are feeling the effects of COVID-19....
read more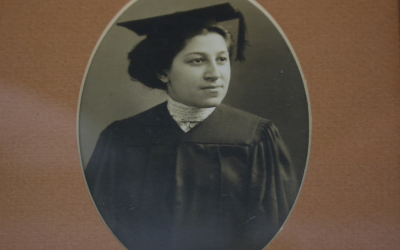 Anne Garonzik was born in Pennsylvania in 1892. She was married to Charles Goodman during the month of February 1920 in Dallas, as it was announced in The Jewish Monitor. Before she was married, the January 1920 Census conducted in Dallas, shows she was located at...
read more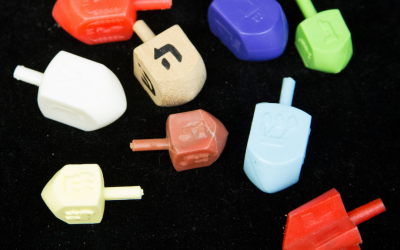 Here we have various colored plastic and wooden dreidels. Dreidel is Yiddish for "spinning top". The Hebrew letters inscribed on a dreidel are Nun, Gimel, Hey or Chai, and Shin. The letters form an acronym for the Hebrew saying Nes Gadol Hayah Sham,...
read more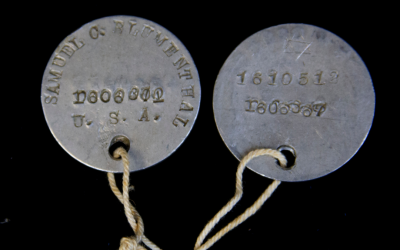 Samuel Charles Blumenthal's (1893-1978) WWI dog tags are located in the DJHS archive. Before World War I, Mr. Blumenthal lived in Georgia and was 23 years old. His name is stamped along the curved top edge of the alluminum tag. After July 26, 1918, all tags could be...
read more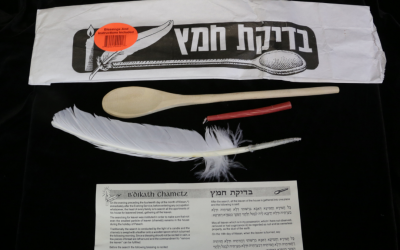 There's an ancient Jewish custom called Bedikat Chametz (literally, "the search for Chametz). The night before Passover there is a search for any food that's made of grain and water that have been allowed to ferment and "rise". The candle is for light when searching,...
read more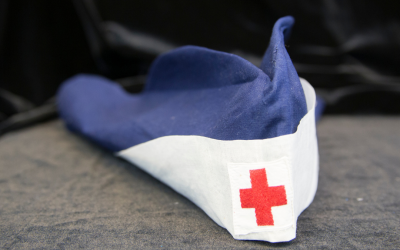 This is a nurse's uniform hat from the Red Cross from around August 1948. The online guide states: Indoor Uniform: Figure 73 Commando blue seersucker or blue poplin (latest selection since seersucker no longer obtainable) one-piece dress with either long or short...
read more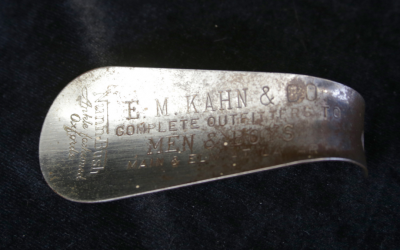 Here we have a metal shoehorn from the E. M. Kahn and Company, "Complete Outfitters to Men & Boys," which was located on Main and Elm, at Lamar. The founder Emanuel Meyer Kahn, a Jewish immigrant from Alsace-Lorraine, France, founded the E.M. Kahn Company in...
read more