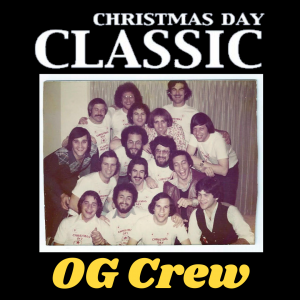 On Christmas morning in 1964, this group of young Jewish men met on the field of the Jewish Community Center for a football scrimmage – full contact, and no pads. And then, they did it the next year, and the year after that…continuing until this year, 2020, when the Christmas Day Classic was canceled amid social-distancing recommendations due to covid-19. In 2014, for the 50th Anniversary of the Classic and attendant celebrations that have developed over the time, several Classic members had a documentary made to immortalize this unique tradition, an ode to their life-long friendship.
In place of the 56th annual game, Mitchell Meyers, Christmas Day Classic athlete and DJHS Board Member, worked with DJHS Staff to bring our community a special screening of the film and a panel discussion with five of the original players, Mike "Izzy" Eisenberg, Mike Gallant, Mike Grossfeld, Steve Gutow, and Mark Schor.
Follow the link below to watch the film and panel discussion, which were originally shared on December 23, 2020. It's heartwarming, hilarious, and not to be missed!
*due to copyright restrictions related to the film's soundtrack, some music has been muted