Blog
Read about highlighted collections, figureheads of Jewish Dallas, the honorees of our annual awards, and other topics of interest.
News, Events & Spotlights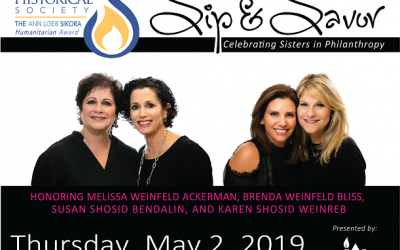 Here's a sneak peek at the lovely ladies we are honoring for this year's Ann Loeb Sikora Humanitarian Award at Sip & Savor: Celebrating Sisters in Philanthropy. Click here to register today!
read more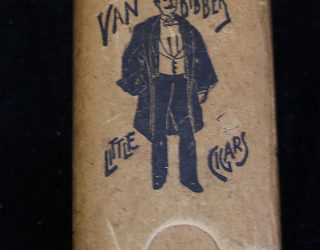 Here we have Dallas resident Louis Oppenheimer's (1868-1948) "Van Bibbers Little Cigars" case and cigar cutter.  The container is a heavy pressed paper or light weight cardboard, and has a striker on both ends. The Lorillard Tobacco Company which was located at 11601...
read more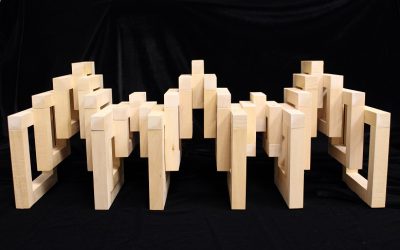 Morton Rachofsky (1930-2019), a Dallas realtor, inventor, and artist among many other things created this work of art. We previously posted about his 25 hour clock that he patented; and it was eventually sold at Neiman Marcus. The Dallas Morning Newspaper on...
read more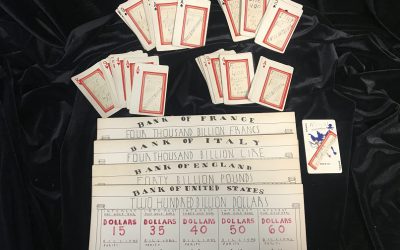 Donated with the Sanger-Badt Family Collection were game pieces and instructions for "Parity," a card-based economics game designed by I.L. Sanger in the 1930s, the object of which is to balance the bank of your nation by trading/depositing/spending based on amounts...
read more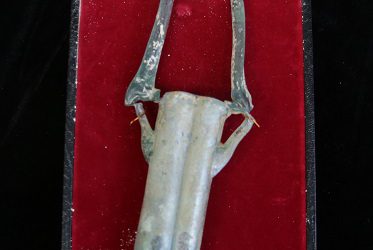 At the DJHS Archive, we have a lachrymatory bottle which can also be called a tear bottle, tear catcher, tear vial, unguentaria, or unguentarium. This particular lachrymatory bottle, from the Roman Period 63 BCE – 330 CE, was given to Mrs. Mabel Byer (1888-1976) by...
read more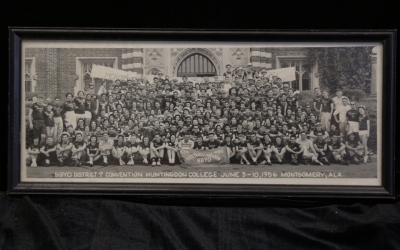 Marcy Lee Manufacturing Company originated in Tyler, Texas in 1923 and, in 1927, moved to Dallas. In 1964, Marcy Lee Manufacturing Company was the first tenant at Apparel Mart. The "Marcy Lee" name is a contraction of the name of the original partners, Lester Lief,...
read more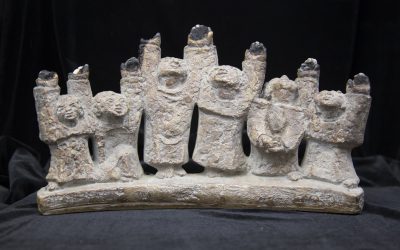 This is a 1965, "Austin Stone," menorah designed by Ellen Lord, and created by Austin Productions. The menorah features six children with raised hands for candle holders. Made of a composite material, the menorah is made to look like the stones of the wall of...
read more