Biennially, the Dallas Jewish Historical Society honors members of the Dallas community who embody philanthropy and humanitarianism with the Ann Loeb Sikora Humanitarian Award. This year's honorees are four outstanding women who have dedicated their lives to others within the Jewish and general Dallas communities. Continue reading to learn about one of this year's recipients.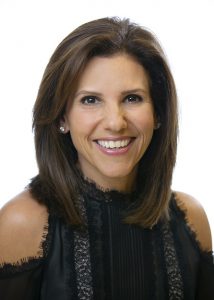 Susan Shosid Bendalin has seen the value of philanthropy and commitment to the Jewish community from both sides of the table.  A former Campaign Associate for the Jewish Federation of Greater Dallas, Susan went on to become the Development Director for Akiba Academy and later staffed the Federation's !00th Anniversary Archive Committee.
Putting on her volunteer hat, Susan participated in the Leadership Development Group of the Jewish Federation and was a co-chair of the Women-to-Women Fundraising Luncheon for Jewish Family Services.
An active member of the Jewish Community Center and a tennis program participant, Susan has given a great deal of time and effort to supporting the J, serving as a past member of the Board of Directors.  In addition, Susan was twice a co-chair of the JCC's annual "Be" event fundraiser as well as chairing the Jewish Arts Fest and serving on the Maccabi Games steering committee.
Susan and her husband Ken belong to Temple Emanu-El and are the proud parents of three children, Molly, Katie and Jack. Susan has been a long-time volunteer with the Greenhill School Parent Association.  Professionally, Susan is a Stylist and Senior Managing Partner at J. Hilburn.
Stay tuned for additional highlights of the honorees!
Click here register for DJHS Sip & Savor 2019.
Click here to learn about Ann Loeb Sikora and why we honor her legacy.