Biennially, the Dallas Jewish Historical Society honors members of the Dallas community who embody philanthropy and humanitarianism with the Ann Loeb Sikora Humanitarian Award. This year's honorees are four outstanding women who have dedicated their lives to others within the Jewish and general Dallas communities. Continue reading to learn about one of this year's recipients.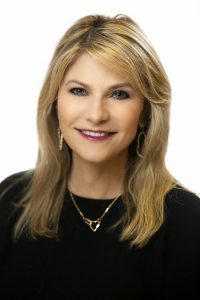 Karen Shosid Weinreb has been a proud member of the Dallas Jewish Community since childhood. She is a graduate of W.T. White High School (1981) and the University Texas at Austin (1985), where she was a member of the Sigma Delta Tau Sorority.
Karen went on to work at The Greensheet in their marketing department. She later left to pursue her greatest passion, motherhood. Karen is the proud mom of Zach, Carly, & Kyle as well as newer additions, AJ and Jackie. As the kids grew up, she was highly involved in their school communities at Levine Academy (Solomon Schechter), Rosemary Haggar Elementary, Frankford Middle School, & Greenhill School.
Karen remains an active member of Temple Emanuel and a supporter of The Aaron Family JCC. She recently co-chaired the YES event for The Legacy and has been an unwavering advocate for The Vogel Alcove, Jewish Federation, The Family Place & Jewish Family Services.  Karen has also been a frequent contributor of the Dallas Holocaust Society, AIPAC, The MS Society, Jonathan's Place, Planned Parenthood, JWRP, and Texas Exes & USC.
Stay tuned for additional highlights of the honorees!
Click here register for DJHS Sip & Savor 2019.
Click here to learn about Ann Loeb Sikora and why we honor her legacy.