The life of an archivist often involves stumbling down rabbit holes. Morsels of information located in primary source materials prompt further research, forming webs woven from a multitude of sources, connections made with dedication and deductive reasoning…
It is this formula with which I bring you a recent acquisition, the Sylvan Karchmer Collection—a WWII Era correspondence collection donated by a niece of Sylvan's that provides an in-depth review of daily life and the experiences of an enlisted WWII soldier stationed in Italy and North Africa, and the lives of his loved ones during the conflict.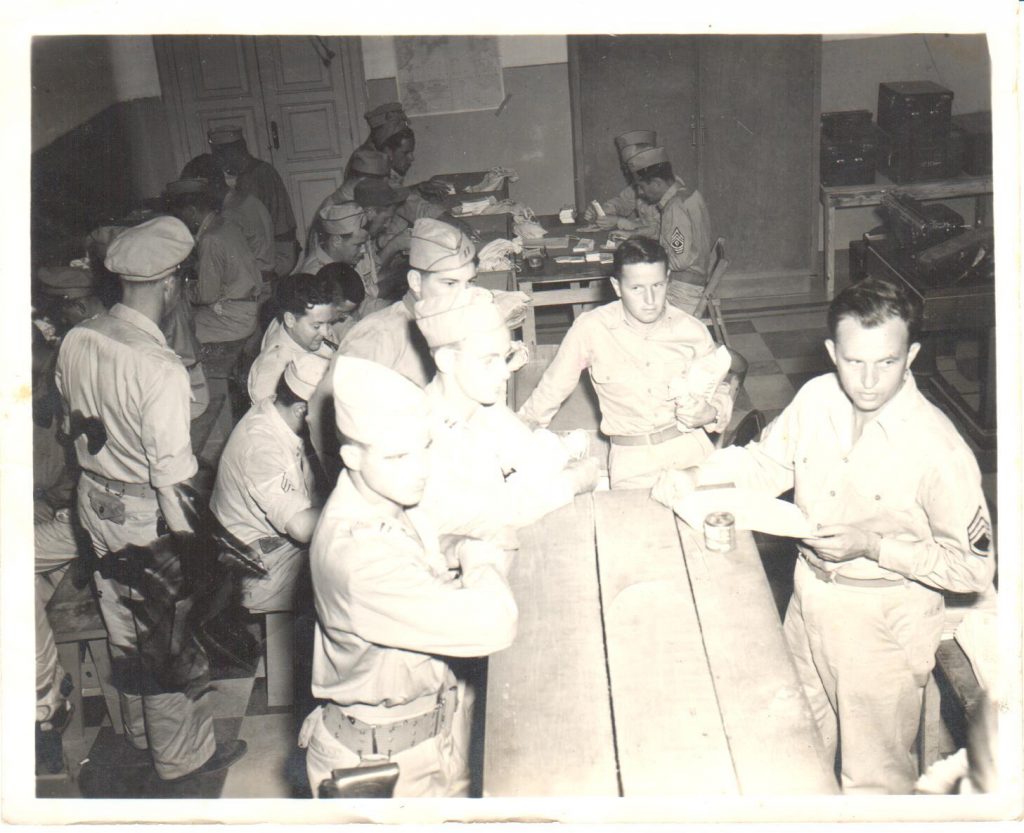 To be honest, this collection is, as of yet, only partially processed. The content has not been closely studied, cross-referenced, or transcribed. It has simply been organized – chronologically and by author/recipient, so that the above tasks may be accomplished more efficiently. During that process, I was able to build a basic outline of Sylvan's family structure and a timeline of his training and service locations. Even so, organizing the materials still required outside research to learn about Sylvan and answer a few questions that arose – mainly: what is the structure of the Karchmer family tree? Why is Sylvan's father never referenced? What happened to Beverly's beau of several years, Harold V. Cook (aka Kelsey – and why did Harold always go by Kelsey?)? What did Sylvan do following his discharge from the military? Why don't we have any other Karchmer materials in the collection, considering a lengthy history in Dallas?
Unfortunately, I cannot answer the latter, but I am excited to share what I learned regarding my other queries.
Sylvan Karchmer was born in Dallas in 1911 (d. 1991) to Rose Jacobs (1883-1976) and Eli Karchmer (1878-1935). He had five siblings: Jeanette May (1907-1918), Alfred Jerome (1909-1973), Jean Herschel (1914-2004), Joyce (1920-2017; married Nat Sachter in 1941), and Beverly (1922-2018; married Louis Silverman in 1945). Eli, Rose, and Jeanette are buried here in Dallas at Shearith Israel Memorial Park, Sylvan, Herschel, and Beverly are buried in Houston at Emanu El Memorial Park, Joyce is buried at Rose Hill Cemetery in Commerce City, CO, and, Alfred is buried in Aurora, CO, both just east of Denver.
Sylvan graduated from Forest Avenue High School and began work in the petroleum industry outside of Dallas. He enlisted to serve in WWII and went through training in Alabama, North Carolina, and New York before getting posted in North Africa and Italy. In the collection, we have several programs from symphonies and operas Sylvan attended during his time in Italy, as well as Allied, Tunisian, and Italian currency, and sight-seeing photographs from Rome.
Following the war, Sylvan settled back in Texas, Houston specifically, possibly to be close to Beverly and Herschel who were both living there with their families at the time, earned degrees in Fine Arts in writing, and had a prolific and illustrious career as an author and playwright—sometimes publishing under the nom de plume, Lee Brian. Links below, from the University of Houston Special Collections, list hundreds of short stories Sylvan wrote (published and unpublished), as well as many books and plays.
He taught creative writing at the University of Houston (where he also received his undergraduate and graduate degrees), the University of Oregon, and Banff School of Arts in Canada. He was a part of many writers groups and organizations, and an award, the Sylvan N. Karchmer Prize in Fiction, was named in his honor by the University of Houston. Despite his travels, he settled back in Houston prior to his death. I could not find any record of Sylvan ever marrying or building a family, though he undoubtedly lived a full life.
As far as Beverly and the mystery of Harold V. Cook – Harold was a military man, a resident of Denver, and an engineering student at the University of Colorado Boulder. Letters indicate that he went overseas to serve during WWII, but the letters stop somewhat abruptly in October 1944.  A few months before letters from Harold stop, Beverly sent Sylvan a photo of herself with Louis Silverman, whom she married in January 1945, and a few letters between Sylvan and Beverly allude to dates with other fellows in 1943 and 1944, so it appears Harold and Beverly were not exclusive. Ultimately, I did not find anything conclusive about where Harold ended up. it is possible that he died during the war – there were a couple of different death notices for Harold V. Cooks; however, I did locate records from Colorado dated after the war that identify a Harold V. Cook working in local government. So, anything is possible. I never did learn, though, why he chose to go by Kelsey…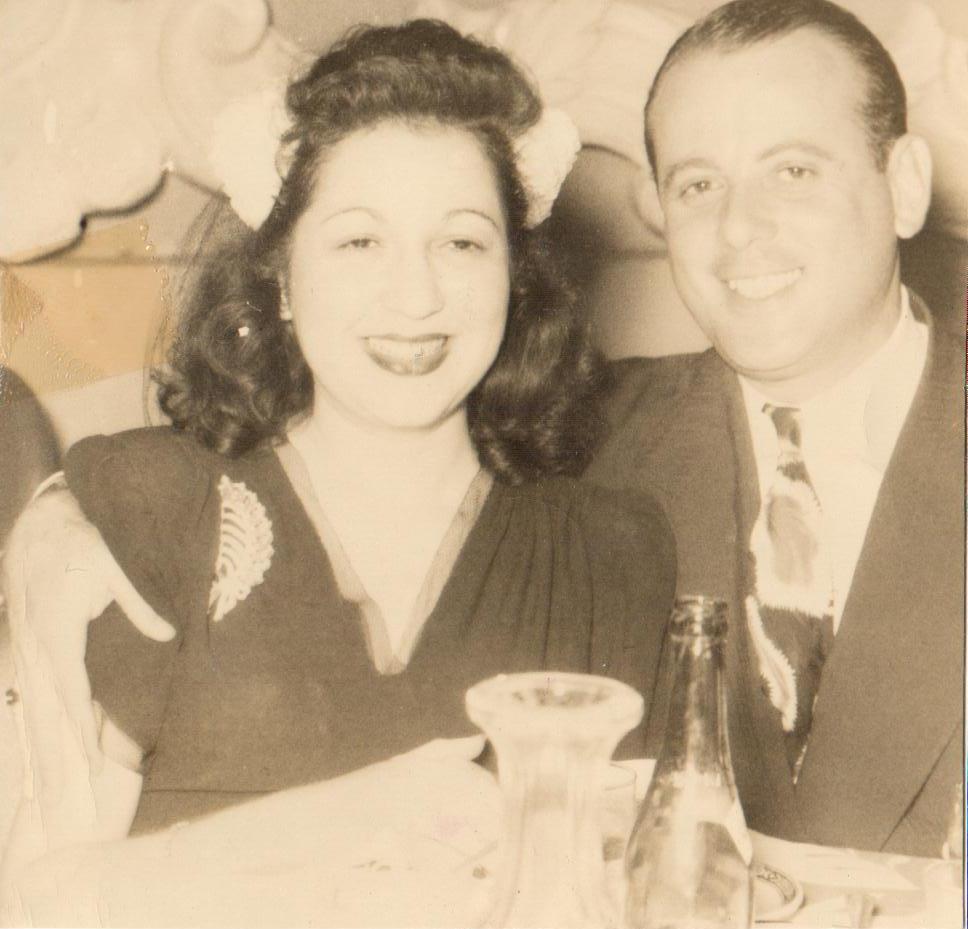 Check out the links below to delve into other collections that highlight the life and work of Sylvan N. Karchmer.
Listing of known short stories written by Sylvan Karchmer (published and unpublished), 1940-1982: https://findingaids.lib.uh.edu/repositories/2/archival_objects/20902
Another listing of works, including books, stage, screen, and teleplays: https://legacy.lib.utexas.edu/taro/uhsc/00071/00071-P.html
Other Related materials:
The Morgan Library & Museum: https://www.themorgan.org/literary-historical/96408
University of Houston: https://findingaids.lib.uh.edu/repositories/2/resources/129; https://legacy.lib.utexas.edu/taro/uhsc/00071/hsc-00071.html;
Jessica Schneider, MA Archivist, DJHS