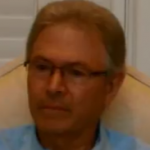 Lenny Behr
Lenny's family was from South Africa and they moved to London before finally coming to US.
His grandfather had a fishing tackle business in East London which grew widely and was known as Behr & Co.
Published on April 18, 2016.
Click on the image to watch the video, or click here.