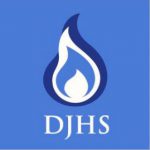 Herman Abrams was Interviewed by Ginger Jacobs on February 5, 1985.
Herman Abrams was a branch manager for Toddy Pictures Company, a distributor of black films in Dallas, in 1943. Later, Professor Bill Jones of SMU asked Abrams to appear on a panel for SMU's black film festival in 1985 in order to discuss the background and history of black films in America along with Ossie Davis, William Greaves, and Dr. Barbara Bryant. In the interview, he talks about the history of black film distribution in America and Dallas and about Ted Toddy, the Jewish man who founded Toddy Pictures Company.
 Listen to his interview below.