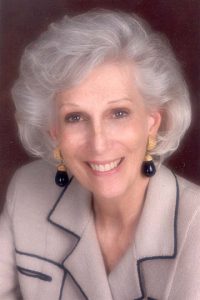 Ann Loeb Sikora was a native Texan with roots in Ballinger and Sweetwater. After attending University of Texas – Austin, Ann returned to Sweetwater to work in her family's business, Levy's Department Store. Eventually, Ann made her way to Dallas where she worked in Neiman Marcus and became involved in community causes.
Endearingly dubbed a "professional volunteer," she volunteered and/or served on the Board of Directors for a plethora of organizations including: United Way of Metropolitan Dallas; Community Council of Greater Dallas; Greater Dallas Community Relations Commission; American Jewish Committee; Council of Jewish Federations; National Council of Jewish Women; Congregation Shearith Israel; and, Golden Acres –Home for the Jewish Aged.
Ann passed in 2001, leaving an emptiness in all areas in which she served and big shoes to fill for her successors. Ann Loeb Sikora was loved and respected by many. Her legacy is rooted in her devotion to countless causes in the Jewish and general communities. And, her time and attention continue to resonate today.
Beginning in 2002, the Dallas Jewish Historical Society initiated the Ann Loeb Sikora Humanitarian Award, which recognizes those individuals who have demonstrated outstanding commitment to public service and who stand as role models for future generations.
This year we honor four women—Melissa Ackerman, Brenda Bliss, Susan Bendalin, and Karen Weinreb—who embody Ann's legacy and the true spirit of philanthropy. Check back on our blog to learn more about these extraordinary women as we prepare to celebrate their contributions to our community.
Click here to become a sponsor or purchase individual tickets to Sip & Savor: Celebrating Sisters in Philanthropy on Thursday, May 2, 2019 at Temple Emanu-el. Cocktails and heavy hors d'oeuvres will be served.