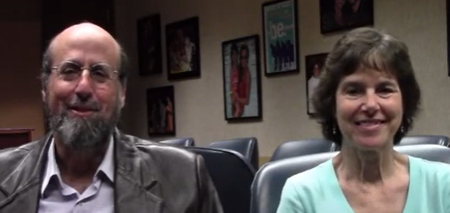 Judith & Paul Tobolowsky
Paul was born in 1947 and grew up in Dallas. He went to Southwestern Medical School in 1973 and did his internship at Boston City Hospital.Judith grew up in Brooklyn and studied speech pathology at Boston University.
They met in Boston, got married and moved to Texas in 1979. They have 3 children and are active members of Jewish Community Center
Published on July 1, 2014.
Click on the image to watch the video, or click here