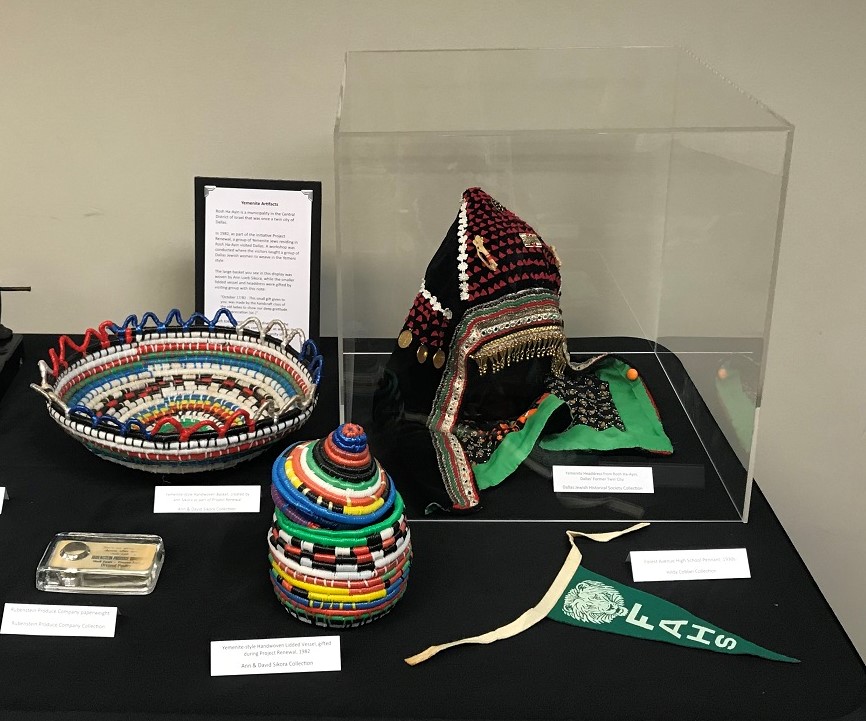 Rosh Ha-Ayin is a municipality in the Central District of Israel that was once a twin city of   Dallas.
 In 1982, as part of the initiative Project Renewal, a group of Yemenite Jews residing in Rosh Ha-Ayin visited Dallas. A workshop was conducted where the visitors taught a group of Dallas Jewish women to weave in the Yemeni style.
The large basket you see was woven by Ann Loeb Sikora, while the smaller lidded vessel and headdress were gifted by the visiting group with this note:
"October 17/82 – This small gift given to you, was made by the handcraft class of the old ladies to show our deep gratitude and appreciation [sic.]"
Such tokens represent the diversity of the international Jewish community, as well as the connection, kindness, and humanity shared among the diaspora.