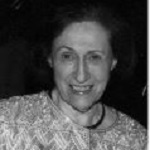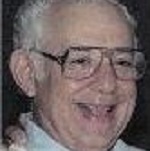 Ruth and Richard Albert were interviewed by Rosalind Benjet on June 7, 1999.
Richard Melvin Albert was born in San Antonio and spent his childhood living in both Dallas and San Antonio. After a year at the University of Texas, Richard Albert went into the military. After his service, he attended SMU and later worked at the Byer-Rolnick Hat Company for over 40 years. Regarding the Jewish community, he was on the board of the American Jewish Committee and was involved with the Jewish Federation of Greater Dallas. He was also president of the Dallas Golf Association.
Ruth Rolnick Albert grew up in both South Dallas and Highland Park and attended Highland Park High School. She was a Mortar Board alumni and served as president of the Mortar Board Alumni chapter in Dallas. She was also vice-president of the Temple Emanu-El Sisterhood and worked with her husband Richard Albert for the American Jewish Committee.
Listen to their interview below.