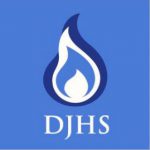 Lev Aronson was Interviewed by Bob Beer on February 3, 1985.
Lev Aronson was born February 7th, 1912 in Monchengladbach, Germany. He came to Dallas in 1948 and died in 1988. In 40 years, Aronson served as assistant principal cellist in the Dallas Symphony for the 1948-1949 season, then as principal until 1967, taught cello at Baylor University in Waco, Texas, from 1967, and began teaching at Southern Methodist University in 1980. It mentioned Jewish Society in the interview without details.
 Listen to his interview below.