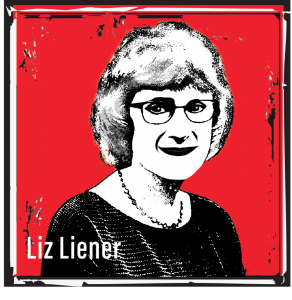 Liz, a third-generation Dallasite, graduated Phi Beta Kapa from the University of Texas at Austin with a degree in Computer Science before joining Ericsson Inc. During her 17-year tenure at Erricsson, she married Robert Liener, and had three children, Aaron, Benjamin and Sarah.
Liz and Robert's children attended Akiba Academy and Yavneh, believing strongly in Jewish education. Liz began volunteering at their school. She served on the Akiba School Board, serving as their VP of Education, then President. Additionally, she served as Board Trustee at Yavneh. When the schools merged, Liz joined the steering committee.
Liz authored and published a memoir, Markus, Planter of Trees, about the late Marcus Rosenberg, a Holocaust survivor, who was a prominent businessman, philanthropist, and influential member of the Dallas community.  He and his wife, Ann, were instrumental in founding Akiba Academy and Congregation Shaare Tefilla, planting the seeds of Dallas' thriving Orthodox community.
Over the past two decades, Liz has taken multiple key leadership positions in our community to include serving on the boards of JCC of Dallas and The Legacy Senior Committee. She is the current Board Chair of Legacy at Home, and has additionally served as Vice Chair of Maccabi Games, Chair of Dallas Jewish Book Fair, JCC Cultural Arts Chair, VP of Portfolios for the JCC Preschool, Membership and Premiere Memberships. She was also on the Planning and Allocation Committee for JFGD.
Liz has received the JCC Leader of the Year Award.
Liz has been involved with the Dallas Jewish Historical Society (DJHS) for the past 11 years, first as a board member, then advancing to Vice President, a position she held through 2019. She has been an integral part of DJHS' growth this past decade, imparting her wisdom and helping the organization with her outstanding non-profit expertise.
It is with great pride, DJHS honors Liz Liener, with the Ann Sikora Humanitarian Award for her outstanding vision, dedication, and commitment to our Jewish community.