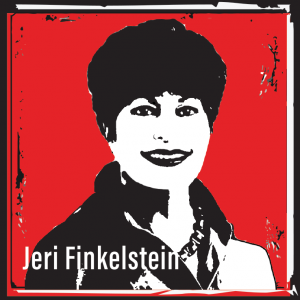 Jeri is a third-generation Dallasite. In 1995, she became the Executive Director of Dallas Kosher (The Vaad Hakashus of Dallas, DK), and currently serves as Board President. Under her leadership, DK has grown exponentially to include a wide range of restaurants, caterers, and food programs; assisting with kosher supermarkets, kosher sections in grocery stores and kosher events throughout our city. Jeri has also held leadership roles with the Jewish Federation of Greater Dallas, JFGD Women of Philanthropy, Israel Bonds, ADL, The Holocaust and Human Rights Center, JCC of Dallas, Jewish Women's International (formally B'nai B'rith Women), National Council of Jewish Women, Chabad, Congregation Shaare Tefilla and Shearith Israel.
Jeri with a 1990s appointment from the State of Texas, was the first Chairperson of the Charitable Bingo Committee of the Texas Lottery Commission, raising proceeds benefitting many local Jewish schools and non-profit organizations. She also was integral in raising funds for the Jerusalem Hills Therapeutic Center in Israel, and Jewish Family Service's Special Needs Program in Dallas. In the last three decades, Jeri's efforts resulted in making available over $3.5 million in grants.
Over forty years ago, Jeri chartered a new chapter of B'nai B'rith Women, "The Career Network Chapter."  In doing so, Jeri educated, conducted leadership training, and personally mentored many young women. Today, these women have continued to carry leadership roles throughout our Jewish Community.
Jeri, and her husband, Bill (JFGD Immediate Past Board Chair), have been married 51 years. They have 3 married daughters, Robin Stone (Evan), LeLe Sadoughi (Armand) and Shana Bygott-Webb (Sam). They have 8 grandchildren. Jeri is the sister of Kenny and Neil Goldberg.  Jeri's parent's Bob & Lois Goldberg "z"l", who both passed away in 2020, lived a shining example of L'dor V'dor during the 74 year marriage.
It is with great pride, DJHS honors Jeri Finkelstein, with the Ann Sikora Humanitarian Award for her outstanding vision, dedication, and commitment to our Jewish community.